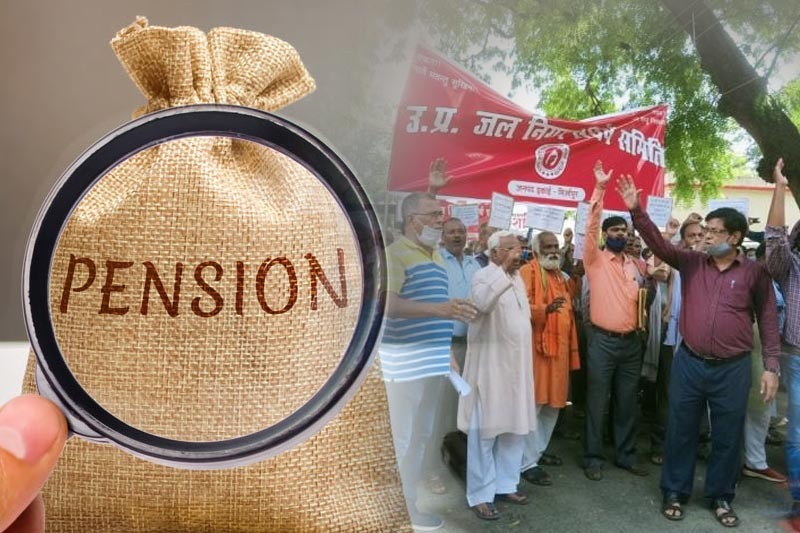 more than 20,000 jal nigam employees, pensioners not paid salary for 4 months

India – More than 20,000 Jal Nigam employees have threatened to launch an indefinite agitation against the non-payment of salaries and pensions for the last four months in Uttar Pradesh (UP), India.
The Jal Nigam Employees Coordination Committee said that they were not being able to repay loans and school fees for their children because they did not receive their salaries.
Some workers are struggling to provide necessities to their dependents. They cannot purchase food because they have no money. They are demanding their salaries.
On September 9, employees across the state will observe Black Day, marking one year since the division of the Jal Nigam. They will reiterate their unmet demands.
According to News Click, Sanjeev Pandey, a class IV employee at Jal Nigam in the Banda district, said that he has two loans to repay and five dependants to look after in the family. However, he cannot take care of his family members.
Keep Reading
He told News Click, " The Chief Minister of UP, Yogi Adityanath, issued instructions to pay the salary. But I am not being paid for the four months. It's become so difficult to survive now. I had to pay instalments of Rs 20,000 per month to the bank for a loan. For the last four months, I have been borrowing money from friends and relatives to repay the loan to the bank."
D.P. Mishra, the chief spokesperson of the Jal Nigam Employees Coordination Committee, reportedly said that more than 4,300 employees associated with Uttar Pradesh Jal Nigam (Urban) have not been paid salaries for the past four months. As many as 6,800 retired employees have also not received their pension since May.
Employees associated with Uttar Pradesh Jal Nigam (Rural) have not been paid salaries for the past three months. More than 1,238 field staff have not received their salary since February.