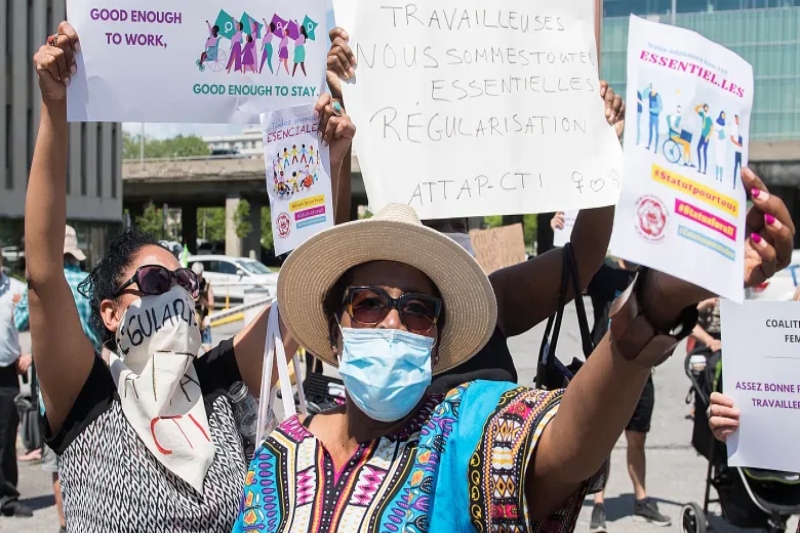 manitoba govt stands for rights of migrant workers

Canada – Manitoba government officials have increased their understanding about migrant workers in recent months and are now further stressing on providing equitable health care to migrants as well as international students.
The statement came after a series of discussions between a coalition of 15 grassroots of Manitoba community organizations where they assured that henceforth they will keep the issue in front of their mind despite the changing political discourse inside the province.
Regarding the stand of the government, the campaigner manager Judith Oviosun said, "The government should stop treating humans as numbers for economic purposes, but see value in us and extend health coverage to us."
Related Posts
On Thursday, the officials addressed the issue about how the whole atmosphere is affecting the foriegn nationals living in the province. Oviosun is also among them. Based out of Nigeria, she came to the province expecting funded healthcare which she initially got but since 2018, students are being treated as easy targets for money making structure.
She explained that the process itself is very discriminatory and they cannot accept such policies. "the government is single-handedly picking and choosing which Manitobans should have access to healthcare and who shouldn," added the campaign manager and organizer.
She was one of the first ones to raise voice against this. Many other migrant workers, international graduates are facing a similar issue. For example, Tolani Olanrewaju, a U of M microbiology student is revealed to have paid $65 almost every time she goes for regular medical check up despite having private health insurance. These are students who get jobs in the province and start their journey as migrant workers. Others who have a work permit of more than a year can access healthcare immediately while those who come towards the other side of the permit, have to settle their own health coverage.