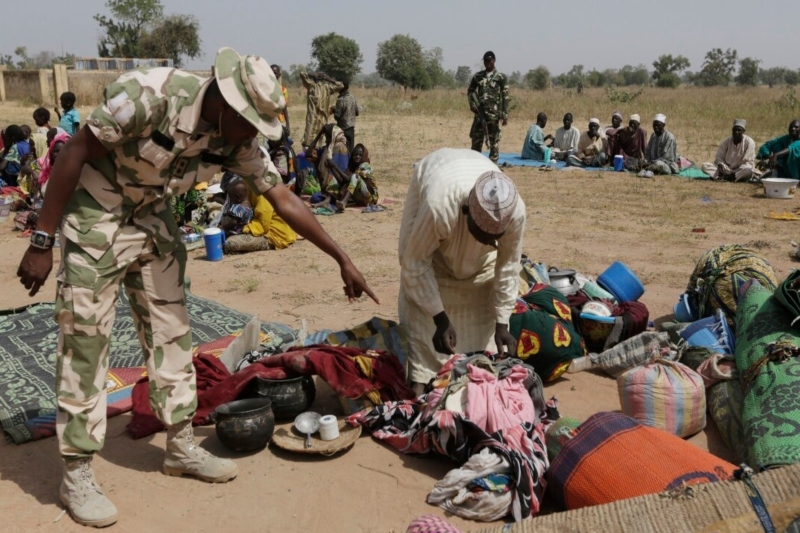 nigerian army sets records straight for human rights violations

West Africa – Off the over 500 complaints that were received by the Nigerian Army over human rights violations across the country between 2016 and now, some came out to be true and some not. This has been confirmed by the Chief of Civil Military Affairs (Army), Maj Gen Markus Kangye.
Many examples of human rights violation by army personnel or the likes have come to surface. While addressing the first quarter civil military cooperation in Abuja, Kangye has stated that appropriate sanctions had been recommended for those found culpable.
Related Posts
There is evidence to prove human rights violations by troops during internal security and counterterrorism and counterinsurgency operations. A helpline had been established in 2017. Since then, there has been a drastic improvement in reaching out to those suffering and addressing crime as well.
"This underscores the premium the CoAS places on human rights issues. In order to drive this policy, a 24-hour call center with a designated short code, 193, was established on May 30, 2017 to receive emergency calls," Maj. Gen. Kangye added.
Many African countries have been rattled by the emergence of military styled coups as well. West Africa's new wave of coups kicked off in Mali in 2020, followed by another in Guinea the following year, and then Burkina Faso late last month. Human Rights violations are rampant in these regions. Some are instigated to create a sense of fear, other out of pleasure seeking for army personnel. On the receiving end remains commoners, especially troubled underage girls, or women. Governance and rule of law institutions are weak in many countries in the region, says Corinne Dufka, West Africa director for Human Rights Watch. Civil society groups say leaders are struggling to meet basic security and governance expectations of their populations creating a breeding ground for coups and that regional bodies like ECOWAS and the African Union are quickly losing credibility.