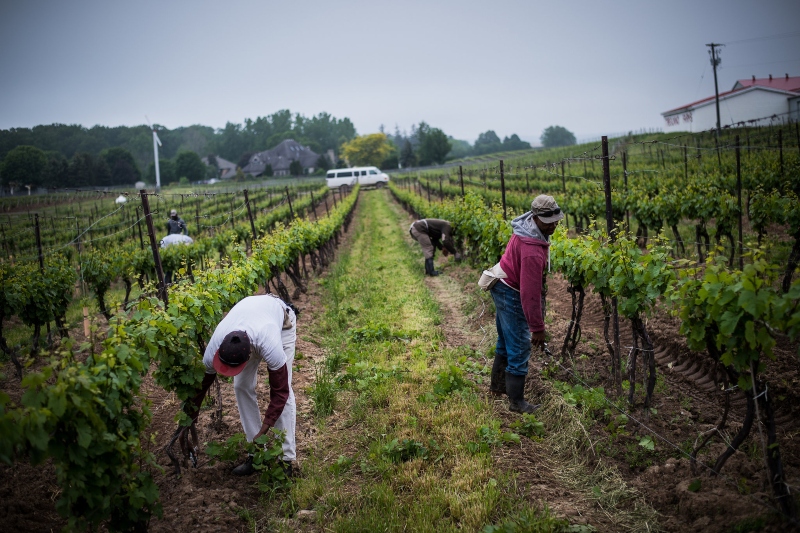 canada continues to witness exploitation migrant workers rights in agriculture sector

Canada – There are serious concerns about exploitation of migrant workers rights in Canada as reports reveal that the federal government is miserably failing to control the continuing disorder in the agriculture sector.
The main issue seems to be that the agriculture producers who are ignoring the most basic needs of the migrant workers are exploiting them by various means. They are the ones who are failing to ensure that during the Covid-19 pandemic, migrant workers are given health check-ups so that it does not compromise with their safety and life.
The Auditor General of Canada revealed some of the shocking details while concluding the reports on Thursday where it was found out that the migrant workers are living in cramped conditions on farms since the start of the pandemic and have not been granted any freedom for two years.
Related Posts
Karen Hogan was the one to compile the report where he described the whole situation to be horrific. The report revealed that a group called the Migrant Workers Alliance said that there have been six deaths in recent days due to Covid-19. There has been no specific arrangements made for them to tackle the virus attack.
After the reports, the Liberal government had promised that they will be forwarding a new set of requirements for agriculture producers as well as others who need it during the stated funding requirement at the start of the coronavirus pandemic but it did not go ahead as planned. "We found that inspectors assessed almost all employers as compliant on both COVID-19 requirements and basic living conditions without gathering sufficient evidence," Hogan said while talking to the media about the report.