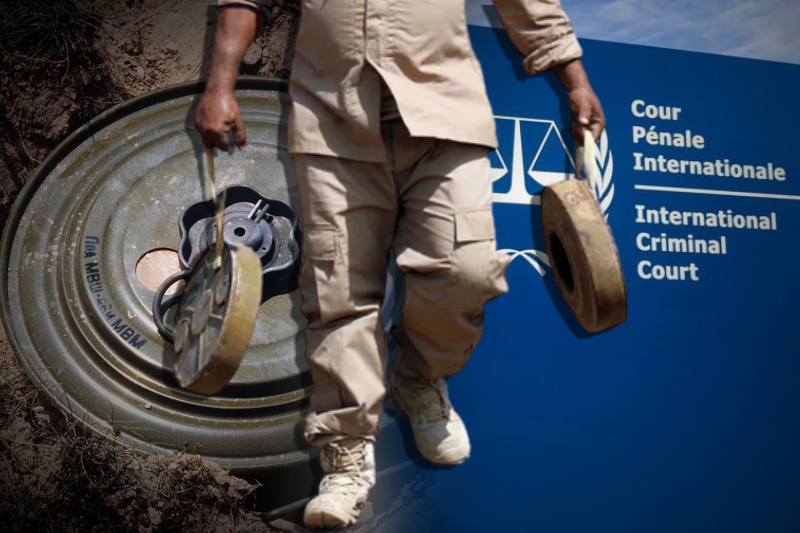 ICC must investigate use of landmines by Wagner Group in Libya war

Libya – New York based global rights watchdog, Human Rights Watch has urged ICC (International Criminal Court) to initiate investigation into alleged use of landmines by Russian mercenary group Wagner Group in Libya war in year 2019.
The Human Rights Watch has revealed that new data has emerged from demining groups in Libya that has linked Wagner mercenaries to use of "banned booby traps in Libya during an offensive by east-based Libyan forces trying to capture the capital of Tripoli from rival militias".
The Wagner Group is a private Russian military security contractor with alleged links to government of Russia. It had backed Khalifa Hiftar's Libyan Arab Armed Forces (LAAF) in the offensive it had launched on the Libyan capital, Tripoli. These landmines have killed at least three Libyan deminers before their locations were identified.
Related Posts
"The Wagner Group added to the deadly legacy of mines and booby traps scattered across Tripoli's suburbs that has made it dangerous for people to return to their homes," said Lama Fakih, Middle East and North Africa director at Human Rights Watch. "A credible and transparent international inquiry is needed to ensure justice for the many civilians and deminers unlawfully killed and maimed by these weapons."
Landmines – a violation of international law
Landmines are considered to be in direct violation of the international humanitarian law as they do not differentiate between civilians and combatants. These anti-personnel mines are designed to explode just by presence, proximity or contact of a person.
It is estimated that at present about 2000 Wagner group officials are in Libya, with group's bases in Sirte and Jufra cities. This is despite the Libyan authorities and UN officials having demanded these mercenaries to leave the country.