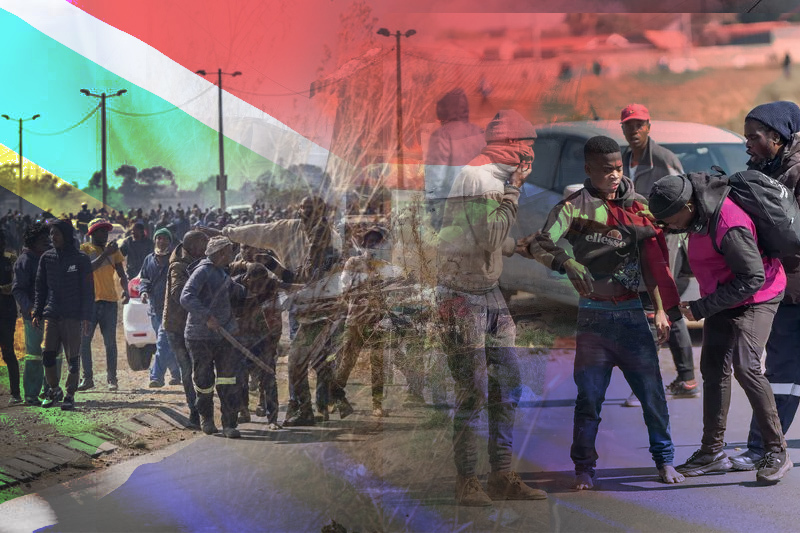 migrants targeted in south africa after gang rape outrage

South Africa – After a large group of miners was accused of gang-raping eight women last week, the anger of local residents did not subside, people came out to protest. Although this aggression took on a xenophobic connotation, residents of a South African village near Johannesburg set fire to the homes of migrants who, in their opinion, are illegally working in abandoned local mines.
In recent years, poverty has been one of the driving forces behind xenophobic attacks. Locals believe that foreigners are the cause of their difficulties.
Residents of Kagiso say, foreign miners, known locally as Zama-Zamas, are responsible for crime in the area. Sexual harassment last week in nearby Krugersdorp sparked tensions and residents called for a demonstration.
"I'm scared to go to the shops. Our police are not doing anything," one resident explains the protest.
On Thursday morning, police used stun grenades and rubber bullets to disperse an angry mob chasing the miners.
Related Posts
People armed with garden tools forced them to seek refuge in old mine ventilation shafts.
Stones, rubble, and burning tires were used to block the main roads in the village. Police detained 22 abused people, possibly to prevent them from being lynched. There are reports that one person was found dead, but it is not clear if the death was related to the protest.
We remind you that last week, dozens of people attacked and raped women between the ages of 19 and 35 who were part of a group filming a music video near an abandoned mine. At least 130 people were detained after the attack, but many face charges related to their immigration status and illegal possession of firearms and explosives.
Police say they are waiting for DNA tests to be completed before accusing people of rape.
The miners, most of whom come from neighboring countries, work in unsafe and unregulated conditions in the abandoned mines surrounding Johannesburg.