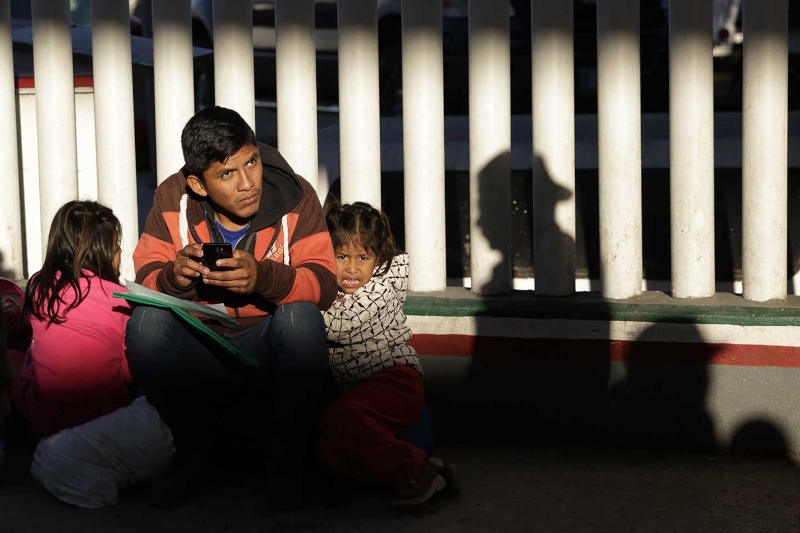 how us immigration policy is a threat to human rights at mexico border

United States – Immigration has always been a big political and social issue in United States of America. The faulty immigration policies are leading to threatened human rights at the southern border with Mexico, paving towards a humanitarian crisis.
Every administration, for this very reason, has flaming promises and modus operandi during election campaigning that they assure to abide by and impose once in office. But the immigration policy of US is too complex and too faulty for any single administration to bring about changes to the system.
Crisis along the border
The Mexican towns along the southern border of United States are experiencing the struggle as a result of chaotic US policy around immigration. The towns are now struggling to accommodate high surge of undocumented migrants who have been denied entry into US. These migrants are now living highly vulnerable lives in unsafe and unsanitary conditions.
Related Posts
Waiting to enter US since Trump-era
Honduran citizen, Rosalina is waiting to enter US legally and has been stuck in Mexican border town of Reynosa. Her husband and two children are in US, and she is waiting to reunite with them along with two other children. Her immigration process has been delayed due to Article 42 – a regulation from Trump-era that allows authorities to ban migrants from entering US citing prevention of Covid-19 spread.
Strict immigration laws creating labor shortage in US
As recent strictness around immigration laws has further restricted entry of immigrants into US, there has been significant labor shortage in America across sectors, particularly construction and agriculture. Experts say that restrictions due to pandemic have led to shortage of about 2 million immigrants in US.
Biden administration has ruled that Article 42 will no longer be under effect from May 23. But Louisiana's federal court has filed a temporary restraining order on the decision by US government.
Any prolonged stringiness in the laws around Article 42 related immigration policies will only complicate situation, leading to further humanitarian crisis along the southern border.