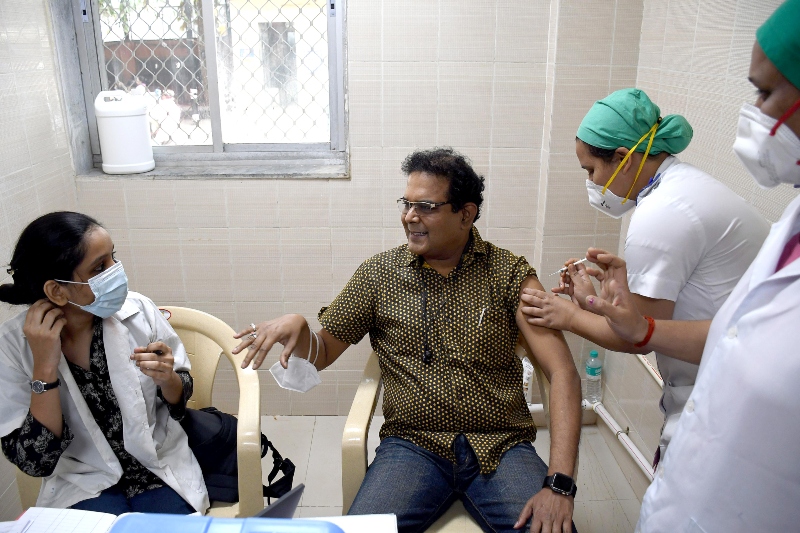 here's how employers are pushing workers to get vaccinated

India – has been fairly successful in vaccinating its citizens and especially the labor force. It can be gathered by the data released that nearly 128 millions in India, which is 50 percent of the population of the nation, have received vaccination.
Out of 85 percent of the 18 plus population has received inoculation which means that India is on the increasing trend to getting a full vaccination certificate. Only roadblock here is a large section of the audience that does not want to receive the vaccination which is mostly the workers population.
One would assume that it is to do with the employers that the workers are not getting vaccinated but contrary to this belief of them not making an effort for workers to receive vaccination, they are actually making efforts to get the workforce properly vaccinated.
Related Posts
An organization called Daily Wage Worker Platform, which is a non-profit organization, said that most of the migrant workers have received the first dose of vaccination. The numbers suggested 44 percent received first does while 18 percent have described that they have reservations about getting vaccinated.
The survey was taken considering a sample size of 200 women and men from Chennai, Delhi, Gurgaon, Kolkata, Mumbai and Ranchi and the researchers questioned daily wage workers about their plans and ideas related to vaccination.
Various factors were considered in teh survey starting with demographics and psychosocial profiles to age, sex, city, state, annual income, occupation. Siddhartha Prakash, founder of DWWP tools, a leading daily, "Further investigation revealed that pressure and support from employers played a critical role in convincing urban migrants to take the vaccine." He also added that it was clearly visible that something was working for them.