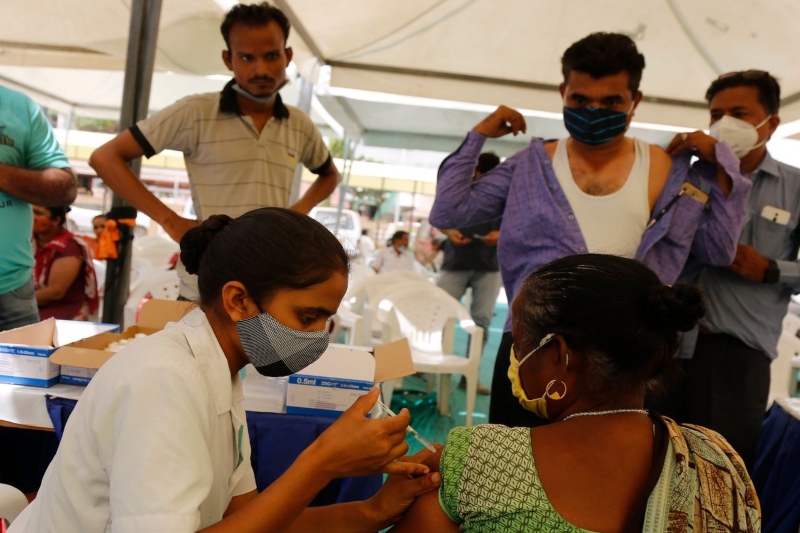 health workers in delhi seek increment and risk hazard allowance

India – The third wave of the Covid-19 pandemic is affecting the country in full swing. It is also affecting the doctors and paramedics of the country. Doctors and paramedics are now demanding special increments and risk hazard allowance for surviving the third wave of Covid-19.
When the pandemic started in 2020, hundreds of doctors fell ill. During the second wave of the pandemic, healthcare workers got martyred while doing their duties.
Related Posts
Delhi State Paramedical Technical Employees Federation on the third wave
An association of Delhi government paramedical staff on Saturday wrote to Delhi's Chief Minister Arvind Kejriwal to implement a special increment for doctors in their monthly salary. The association mentioned that during the lockdown and work-from-home guidelines, these healthcare workers and doctors were working to save the lives of Delhi citizens.
The association requested the Delhi government to give some monetary benefit in the form of a special increment in their monthly salary to boost the morale of the doctors. The Delhi State Paramedical Technical Employees Federation also mentioned in the letter that healthcare workers are giving their services tirelessly.
Earlier, the Federation of Resident Doctors' Association (FORDA) also wrote a letter to the Union Health Minister seeking risk hazard allowance for resident doctors. The resident doctors have been demanding risk hazard allowance since the beginning of the pandemic.
The FORDA informed the Union Health Minister that during the third wave of the pandemic, many resident doctors across healthcare institutions are already infected with the Covid-19 infection. Reportedly, thousands of doctors in hospitals across Delhi have tested positive in recent weeks. Doctors working under the National Health Mission in Delhi are demanding health insurance coverage and an increase in their salaries.
Recently, the Covid-19 pandemic affected many residents, faculty, staff and students of the medical institution in Bhubaneswar. In Fakirmohan Medical College and Hospital of Balasore district, 43 MBBS students have tested positive for the Covid-19 infection.