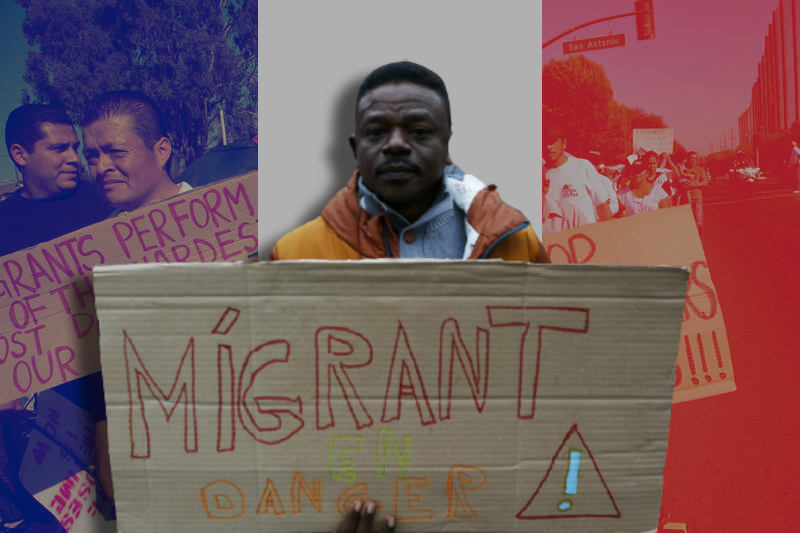 hundreds of undocumented workers go on strike in france

France – Scores of undocumented labors in France are on strike since Monday demanding legalization of their status of employment. During pandemic these workers stood firm as frontline professionals in essential sectors like cleaning, catering, delivery and waste collection.
The General Confederation of Labour (CGT), which is coordinating the strike said that the hundreds of striking undocumented labors are employed in Paris, Essonne and Seine-Saint-Denis. CGT is currently in talks with various business owners who employ undocumented workers with a provision inclusion to regard the undocumented labors as "employee" and not an "extra". Targett, a temporary employment agency in the Latin Quarter in central Paris, is a business entity that has reached a decision. "The company will provide the necessary documents to request work permits for undocumented workers," said Marilyne Poulain, from CGT.
Related Posts
But not all employers are having smooth sailing operations. This is the situation for Monoprix, the delivery platform, and the waste collection company Sépur. "Sépur denies having employed undocumented migrants, even though the labor inspectorate is currently investigating the matter," says Poulain. "This is the third conflict we have had with them in eight years. This is not a situation that can be brushed aside with a wave of the hand."
Many temporary and undocumented workers in France had a rather insecure time during pandemic. Despite being at the frontline, these workers were not provided with the same payment and health benefits like a documented employee. 33-year-old Makan, who works as an "extra" at Café Marly since 2018 when he arrived in France said, "In my life, I have never had to struggle like this, even when I was a student in Mali." During pandemic lockdown when the café closed down, he was refused any pay. He now demands permanent contract of his employment on papers, like many other workers in France, so that employers "don't take advantage of the situation anymore. We want to work regularly, and pay our contributions regularly, like other employees." Highlighting the importance of strike, Poulain said, "The strike allows us to highlight all these sectors concerned with the employment of immigrant workers, with or without a residence permit." She adds "These are essential jobs but the working conditions are difficult and dangerous. The goal is to make employers face their responsibilities and improve the working conditions of all workers."