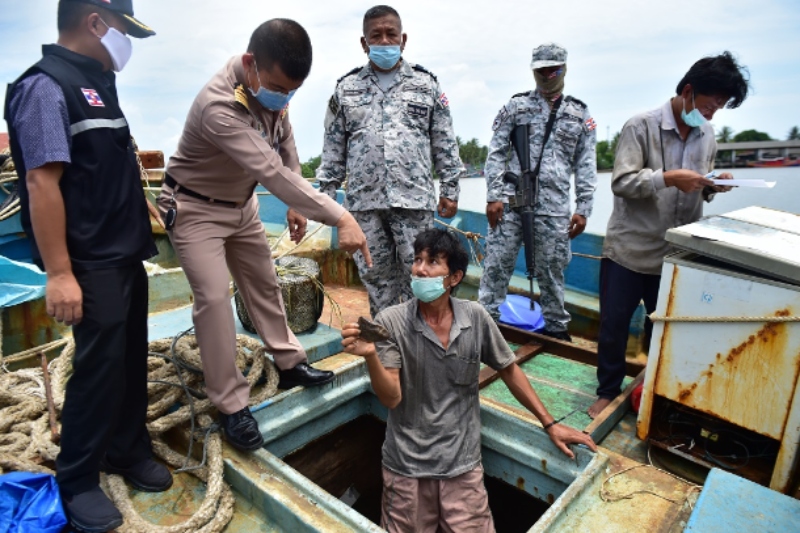 migrant workers who were arrested by authorities claimed

Thailand – The Federation of Thai Industries (FTI) is worried the illegal entry of migrant workers from neighbouring countries. The government is afraid as it give rise to new Covid-19 cases. Already a critical struggle is seen between the local businesses amidst labour shortage.

Reportedly migrant workers who were arrested by authorities claimed they paid 18,000-20,000 baht per person to enter the country. Workers are working in different fields of economy including food processing, restaurants and retail.
As soon as Thailand announced their willing to open the borders, foreign workers came to seek work.
Related Posts

Kriengkrai Thiennukul, vice-chairman of the FTI, expects around 300,000-500,000 workers are needed after the government enforced lockdown measures to contain the spread of the virus. He mentioned that migrant workers returned to their countries when many businesses were shut down during lockdown periods. They want to come back to work here when Thailand is reopened.

The FTI is worried migrant workers who secretly enter Thailand without taking Covid-19 tests may make new infection clusters, dealing a another blow to the industrial sector. The federation wants the government to launch strict measures to prevent the illegal entry of migrant workers.

Kriengkrai further added that they have suggested the government implement a factory sandbox scheme near borders, including a border in Tak's Mae Sot district as part of attempts to prevent a new outbreak. The FTI expects the factory sandbox will help authorities prevent new infection clusters as well as reduce illegal entry of migrant workers and human trafficking.
He concluded that the federation does not want to encounter a repeat of outbreaks like the one in Samut Sakhon, which is a major hub of factories in Thailand. It was noted that all the factory sandbox includes measures to keep workers under quarantine, vaccinate them and arrange direct trips from borders to their factories.