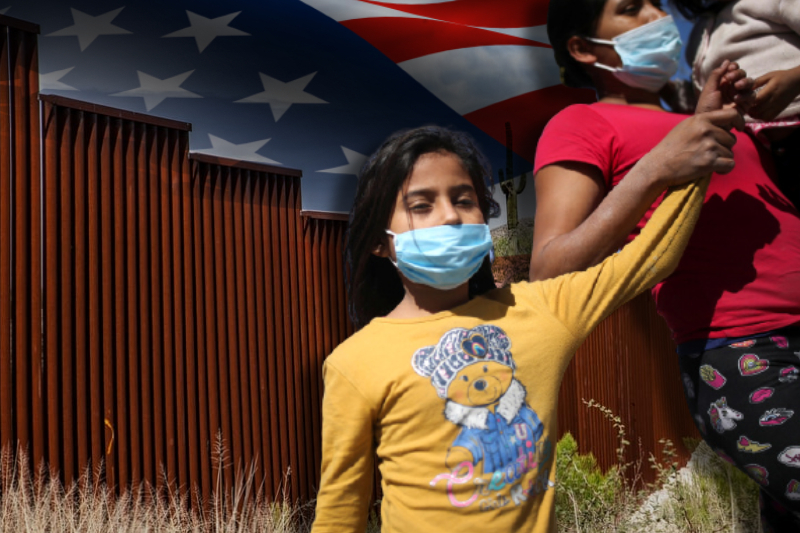 mexico migrants
Under the administration of the current president of the United States, Joe Biden, the government has taken steps towards inviting the most vulnerable sections of the migrants along the US-Mexico border.
The officials will confirm the inclusion of these emigrants after a complete identification procedure which will define the intensity of the situation and will be the deciding factor in them getting admitted inside the US border. The same has been confirmed by three people who are well acquainted in the matter.
The new system has forced the authorities to take a formal approach towards inviting migrants from the port of entry in El Paso, Texas. The process essentially allows pre-screened asylum seekers to enter America regardless of the predetermined policy of expulsion at the border.
Related Posts
The decision has reportedly been taken on humanitarian grounds as many from within the government feel that the condition of the migrants is worsening as days go by. The reason why such tough protocols regarding the migrants entry is in place is former US president Donald Trump. He had introduced the expulsion policy amid growing concerns of Covid-19 cases.
It was speculated that the expulsion policy will be one of the first things that Biden will revoke after he joins the White House but that was not the case. He has not yet revoked the policy. In the coming weeks, migrants can witness a little leniency in the process and the whole process will gradually respond to other ports if Texas like Brownsville, Laredo and Hidalgo, as well as in Nogales, Arizona.
People informed in the matter also say that on Wednesday, nearly two dozen migrants were admitted through the program and in future, the admission of migrants will depend on the safety environment and the other facilities that are organized for them. It will also depend on the capacity of the ports to complete the procedure.
Having said that, non-profit groups have told the officials that the number of migrants that will be entering the borders will be kept limited. Experts in the matter suggest that Biden is clearly facing a lot of trouble in this case, His administration has declared southern borders closed for those hoping to enter the US border and that has taken the number of apprehensions at an all time high.
The figures reveal that nearly 170,000 migrants were picked in March and it touched the same number of arrests in April as well. The patrol team is now more active than ever. These seem to merely be the top level figure, a lot of information has not been made public as of now. The grave situation made migrant advocates put pressure on Biden to let more migrants submit asylum claims. The process enables the neediest of asylum seekers to get through the border but it still does not guarantee anything for those left behind. This has proved to be extremely concerning for the non-profit groups in the region.