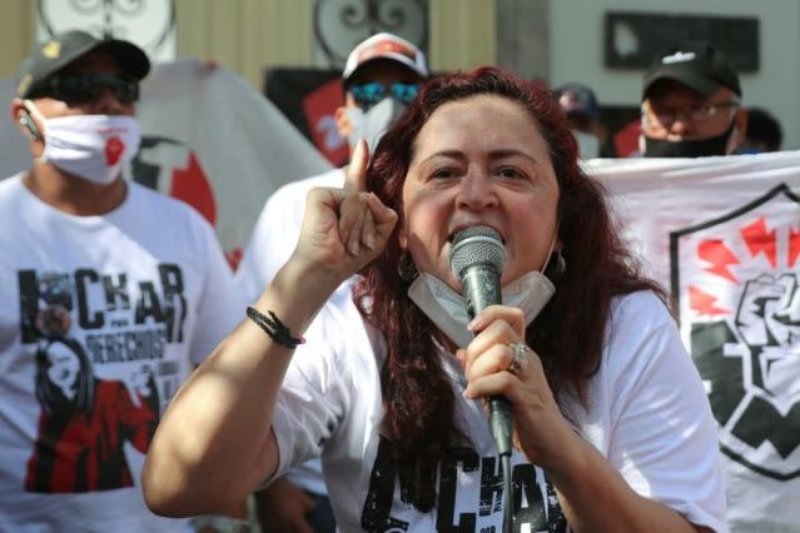 mexico autos town
After successfully staging a strike for higher wages in 2019, workers at the Tridonex auto-parts plant in the Mexican city of Matamoros have set their sights higher: to replace the union that, as per them, has failed to fight for them.
As per the details, about 400 Tridonex workers staged a protest outside the Matamoros labor court last year to be given the right to switch unions.
The first protests broke out in 2019 when many of the plant's workers were earning just above the then minimum wage of 176.72 pesos per day, which is about $8.82 a day.
Related Posts
The Tridonex workers and others at the Matamoros factories walked off their jobs, demanding a 20% raise and a bonus worth 32,000-peso. This demand was staged by many of the workers who were without the union backing. In almost all cases, the companies conceded.
"This signifies what we were capable of," said Edgar Salazar, a Tridonex employee. "We have rights and we know that, but the union only wants to cash in. It doesn't lend us any support at all."
SITPME's long-time leader Jesus Mendoza said that his union has generated jobs and has given perks to its members while keeping harmonious relationships with employers.
However, Salazar and his Tridonex colleagues wanted to shift their support to a new organization led by attorney and activist Susana Prieto.
But labor experts acknowledge that their efforts are failing.
Dismantling the power structure of Mexico's entrenched unions is seemingly a tough challenge as per labor activists. With Democrat Joe Biden as president, Mexico can possibly come under a close watch to uphold the USMCA's pro-worker provisions.
These were designed partly to prevent low labor costs from leeching upon more U.S. jobs. Under this treaty, companies who fail to ensure freedom of association for workers could be sanctioned with tariffs and various other penalties.