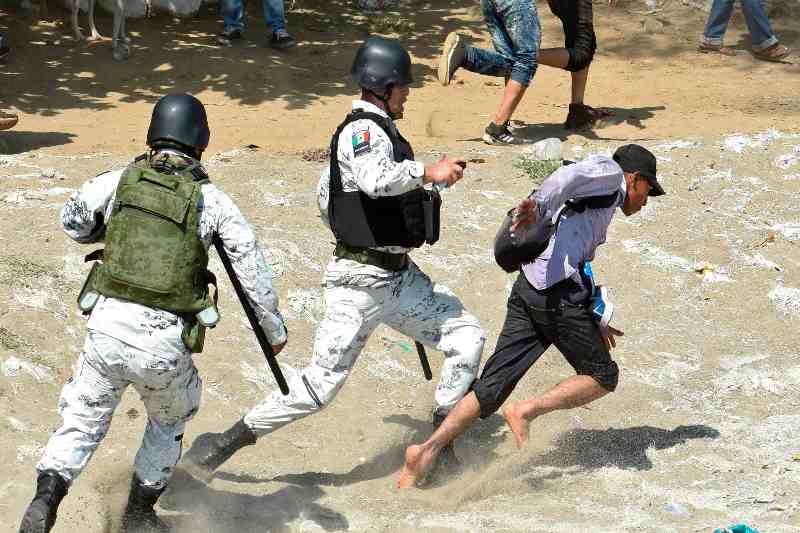 Police Found Guilty
As Joe Biden leadership takes charge, there is a ray of hope for those who were massacred in Mexico recently too. According to a formal statement by the state persecutors, a dozen police officers have been arrested for their suspected involvement in the massacre of as many as 19 Mexicans in the northeastern state of Tamaulipas.
It has been confirmed that atleast 12 state policemen have violated human rights and indulged in atrocities at the municipality of Camargo. While the official spokesperson for the police confirmed the arrests, they did not divulge any other information.
Those arrested were not only in violation of human rights; they were also responsible for tampering with evidence, altering the crime scene, removing ammunition casings, prosecutors said. The police report and information the suspects gave in interviews did not match phone records and location data, they added.
Of those that perished, two were Guatemalan origins, whose bodies were burned and charred left with bullet marks. According to investigator reports, the victims were a part of a larger convoy that included other vehicles carrying migrants, including Salvadorans, and another with armed men aboard apparently for protection.
The attack was apparently done to stop illegal movement across the US-Mexico border, but it became a bloody ordeal. 
Meanwhile, newly elected President Joe Biden has undone a lot of damage that Trump administration did to the Mexicans. Biden has shown clemency and passed three executive orders seeking to reunite migrant families split up by a Trump-era policy and ordering a review of his predecessor's wider immigration agenda.
Residents in Mexico and Guatemala have been severely affected by the pandemic. Many have continued to cross the borders, paying off smuggling cartels to get across to America, in hope of better living.