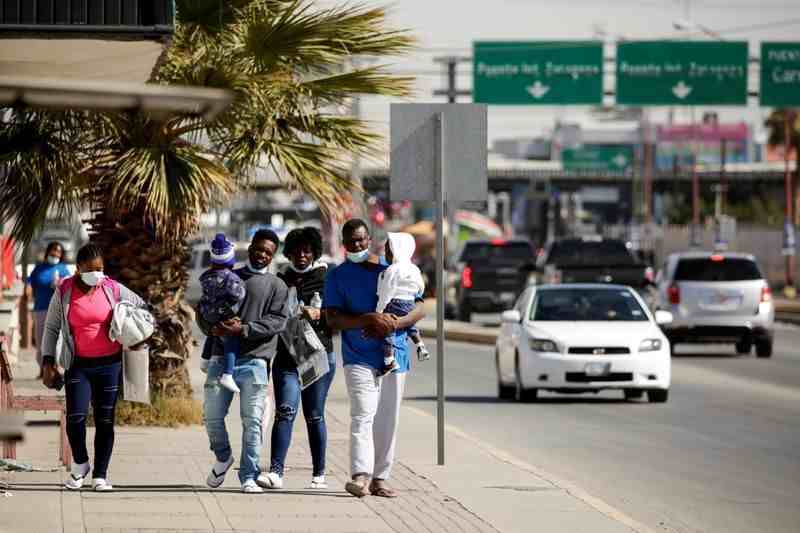 Haitian migrants
On Wednesday, following the Texas court order, US Immigration and Customs Enforcement (ICE) initiated the deportation of dozens of Haitians to Mexico. The order came in direct contradiction with US President Joe Biden's immigration policy, demanding the 100-day suspension of the expulsion program. Biden administration order v/s US court order left many confused. Taylor Levy, an immigration attorney, who fights for the rights of migrants in El Paso, said that the return of Haitians to Mexico "violates the agreements between the US and Mexico as they have been announced by both governments".
Luis Garcia, a director at the Chihuahua state government agency COESPO in Mexico, who looks into the migrants' issue, confirmed their ousting by the US immigration authorities. "The situation seems somewhat extraordinary for us, because they don't speak Spanish, and it puts them in a situation in which they are increasingly exposed to risk," Garcia said.
With the onslaught of the coronavirus pandemic in March 2020, the previous administration, headed by Donald Trump, announced the closing of its border to asylum seekers, under a public health law known as "Title 42." As per the agreement, between the Trump administration and Mexico, the latter agreed to take back Guatemalans, Hondurans, and Salvadorans who had previously crossed the border.
The previous agreement documented on March 21 stated that it was limited to only three nationalities. But under the current order, the authorities were transferring asylum seekers of other nationalities as well, which has been endangering their lives and triggering a humanitarian crisis. Human Rights Watch reported multiple cases of deportees facing imprisonment, abuse, criminal prosecution, and threats from local authorities on their return.
One of the Haitian migrants, Johan Deco pin, told Reuters, "They returned us with nothing, they threw away our clothes and my children's shoes. We asked for asylum but they told us no." She was returned to Ciudad Juarez on Wednesday with her husband and three children.
Many immigrant advocates said that along with the deportation of Haitians on Wednesday, they also witnessed authorities sending back South American and Caribbean migrants as well. "Up to 140 people are being returned to Baja California each day," said Esmeralda Siu, coordinator of the Pro-Migrant Defense Coalition, told Reuters. "From what we're seeing they are returning Venezuelans, Colombians, and Peruvians (to Mexico)," she added.