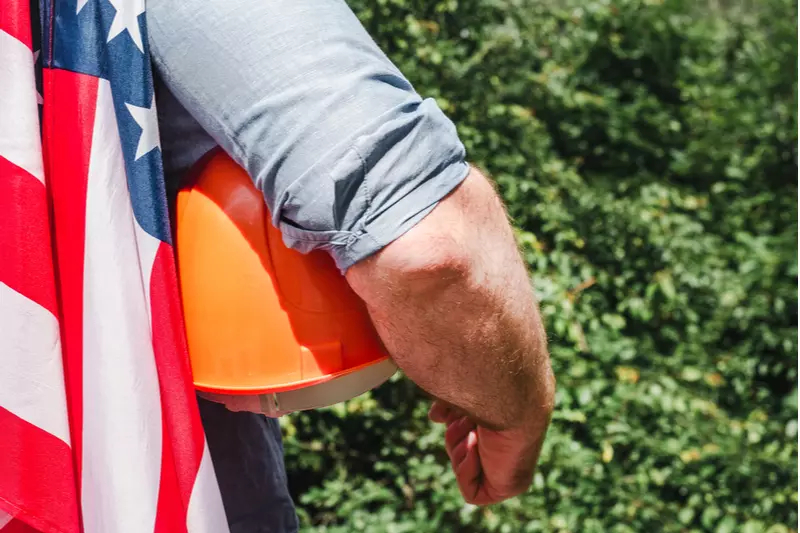 us labour
President Joe Biden is all set to use his executive powers for a cause close to his administration. Two months after Biden's efforts of raising the hourly minimum wage was met with callous response in Senate and was axed, President Biden is back with the plan and ready to push it by using his executive powers. The executive powers will render passing hourly wage to $15 for hundreds and thousands of federal contractual workers.
On Tuesday, President Biden is expected to issue the orders that would increase wage of federal contract workers to $15 per hour by early 2022. The current wage stands at $10.95 per hour. The order will also eliminate tipped minimum wage which is $7.65 per hour by 2024. All workers with disabilities will also receive $15 per hour wage under new orders. Contracts starting January 30, 2022 would need to be incorporated with the new minimum wage of $15 by agencies. Agencies must also implement the increased wages to existing contracts once they are renewed, which happens annually in most cases. Wage would also be subject to adjustment on annual basis based on inflation.
Related Posts
The increased minimum wage by President Biden comes after last revision in 2019. The bill is included in his $1.9 trillion Coronavirus Relief Bill.
President Biden's Tuesday order will extend a big pay hike to big array of workers, including cleaning professionals and maintenance workers, nursing assistants who provide care for veterans, cafeteria and other food service workers, and laborers who build and repair federal infrastructure.
Officials from the administration say that the bill would not hurt businesses that hire federal contractors, nor would it lead to unemployment. Furthermore, it would not hurt taxpayers with increased costs. This would be possible that increased wages would lead to increased productivity as a result of morale boost and also workers' health. It would also provide economic security to families of workers, especially people of color and women, according to fact sheet provided by the senior officials.