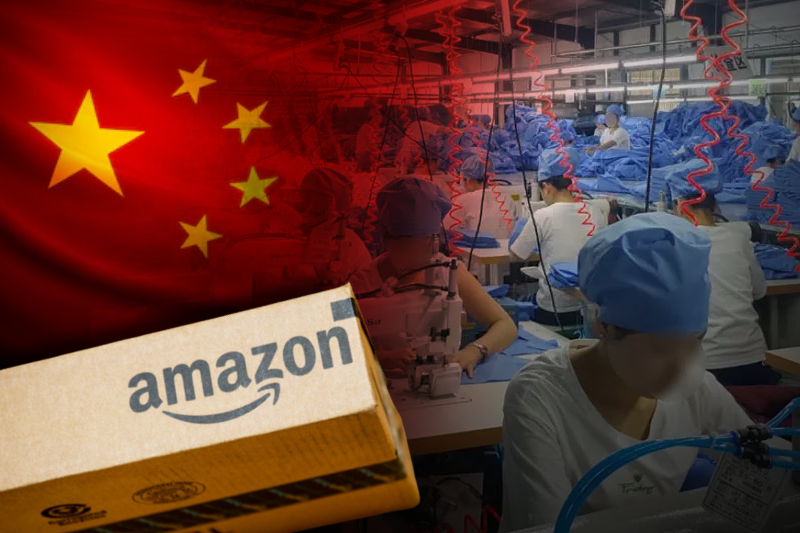 Amazon suppliers linked to forced labour in China: Watchdog group

China – Amazon has continued to work with companies in China accused of using forced labour. Some of Amazon's third-party sellers are accused of forcing Uyghur labourers from the western Chinese region of Xinjiang to work for them.
A report from the Tech Transparency Project revealed that Amazon's business is linked with China. Reportedly, the Chinese suppliers are linked to forced labour in the Xinjiang region of China.
The report was published on Monday. The Tech Transparency Project is a nonprofit watchdog group. It is run by the nonprofit Campaign for Accountability and is often critical of large tech companies.
The research group claimed that Amazon's supplier list includes firms accused of using Uyghur labourers. Reportedly, these suppliers help produce Amazon-branded devices and products sold under house labels like Amazon Basics.
Related Posts
The research group identified that the suppliers Luxshare Precision Industry, AcBel Polytech and Lens Technology have been linked to forced labour in China. Reportedly, Lens Technology, a company known for producing glass screens for electronic gadgets, accepted thousands of Uyghur workers over the past few years.
Researchers from the Tech Transparency Project raised questions about Amazon's exposure to China's repression of minority Uyghurs in the Xinjiang region.
The Australian Strategic Policy Institute, a think tank, revealed that from 2017 to 2019, at least 80,000 people from the Xinjiang region were forced to work in factories. Amazon continued to work with firms linked to forced labour despite public warnings about their work practices.
Amazon declined to comment on this matter. Earlier, the company said it conducts thousands of supply chain assessments every year.
In 2020, Amazon found that 8 per cent of the firms it audited had labour issues related to "Freely Chosen Employment." Amazon always avoided the criticisms about forced labour and its suppliers.
According to Amazon's website, the majority of suppliers responsible for producing Amazon-branded products are based in China.