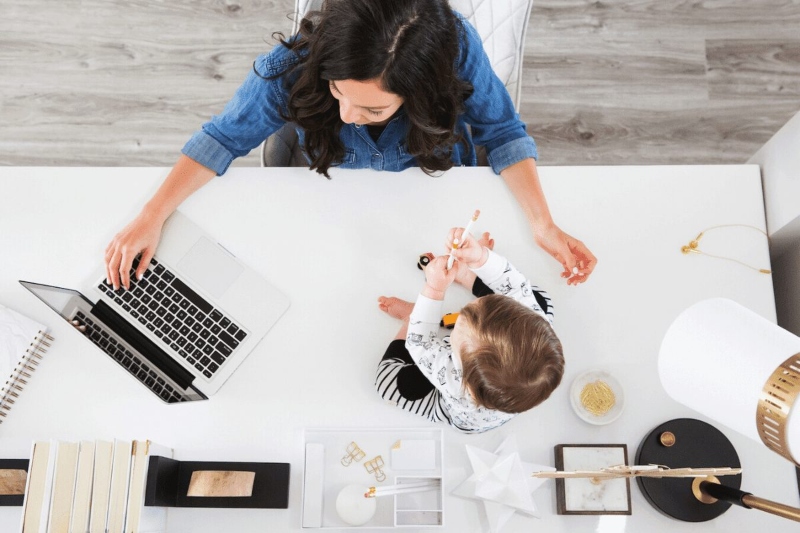 work life balance for mompreneurs
As an entrepreneur, your work never ends, but if you're also a mother, it's like working two full-time jobs, which can be difficult to manage. While the journey between being a caregiver and a business leader may not be easy, Akshita Gupta, CEO of ABL Workspaces and a new mother, believes it will be worthwhile.
"Initially, it was not easy for me to juggle two worlds," Akshita admits, "and I always wondered how other mothers accomplished it so smoothly. I realized that you can't accomplish everything at once, so I began focused on my daily routine in order to achieve a long-term work-life balance," she added.
She has produced a win-win situation for both of her 'avatars' with a few simple alterations in her daily routine and strong resolve. She offers some advice below that can assist other mompreneurs in living a calm and stress-free existence.
Plan Your Week
Being a mompreneur necessitates better planning and clarity on your daily or weekly work list. It's a good idea to set aside some time before the start of the week to make a list of topics that require your attention both at work and at home, such as business meetings and your child's vaccine.
Set specific timetables and stick to them after that. A shambolic habit can sabotage your work and leave you feeling lost and unsure of your objectives. Following your planner can help you meet your critical business goals on schedule while also allowing you to spend time with your child and family.
Avoid Overlaps
Women are born multitaskers with a strong feeling of self-worth, and they typically assume responsibilities early in life. It's in our nature to take every task seriously and believe in completing it from beginning to end, even if it means allowing one commitment to overlap with another. When you become a mother, though, circumstances change, and overlapping will not help. Set work schedules for yourself and do your chores according to those schedules. Never let work take precedence over family time.
Related Posts
Embrace Help
"Having grown up in a shared household, I've always witnessed family members banding together and assisting one another, whether in the kitchen or in the workplace. So, never be afraid to go out to your loved ones, such as your spouse, in-laws, or parents, and ask for their help," advises Akshita. If you don't have family, hire someone to help you manage your affairs at work or at home. Make it a point to set aside 30 minutes each day to sit back and relax.
Baby's Day Out (In Office)
Many businesses have day-care centers nearby or even allow employees to bring their children to work on occasion. If possible, take your children to your workplace to show them your obligations and the additional pressure you face at work. Allow them to assist you and relieve your stress through jokes, laughs, and even embraces. Kids are a lot smarter than we believe, so showing them how you manage your time is a good idea.
Quick Getaways
You can't afford to take a long vacation as an entrepreneur. As a result, make an effort to spend at least one day per week with your family. Stay away from your computer and emails as much as possible to protect your family time and spend quality time with your loved ones. Never forget that you are never too old to play with your children or to let them beat you in games.
Being a mompreneur is a roller coaster ride, and it's perfectly acceptable to take it slowly and learn from your errors.