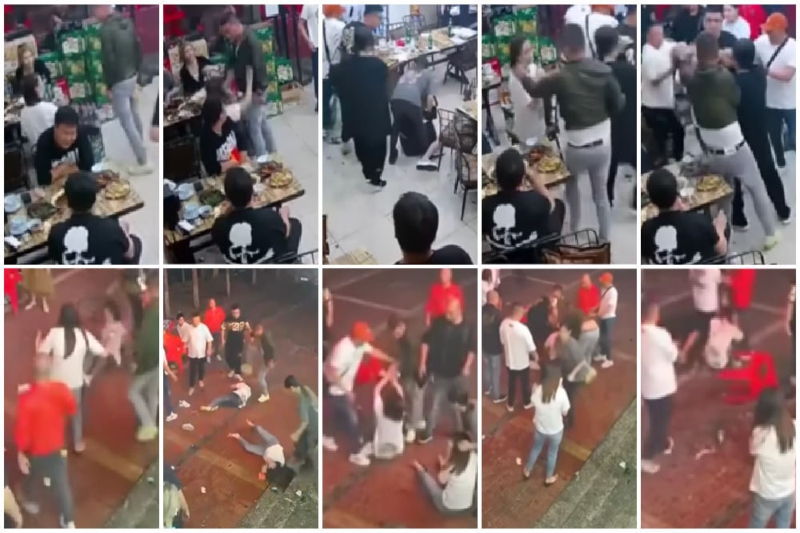 will china again ignore women rights after tangshan attack

China – A woman who refused the advances of a group of men in a restaurant in China was brutally pulled by her hair and dragged out of the restaurant and beaten pulp. As her friends intervened, they were also attacked. While observers tried to intervene, the violent possibly drunk lot of men hurled blows left, right and center.
This incident that happened in the northeastern city of Tangshan at 2.40am. The video footage has gone viral and has led to a pass outrage amongst citizens alike. The Weibo post has been getting hits and people were demanding arrest of all the suspected attackers. All nine suspects involved in the case had been arrested as of Saturday afternoon and an investigation is under way, the local Public Security Bureau said in a Weibo post.
As one of the top five topics discussed on this social media platform popular in China, is brutal behavior against women and women rights.
Related Posts
Equal rights of women seem to be an alien concept to the Chinese government. Footage of a violent attack on female diners at a barbecue restaurant in China has not only sparked outrage online, but also seems to now threaten to revive the #MeToo movement against gender inequality that President Xi Jinping's government has repeatedly tried to suppress.
The loud cry was for punishment and a Tangshan official vowing to "severely punish" those involved.  The issue has been trending in the Chinese twitter version of Weibo with a lot of women sharing their ordeals.
One woman demanded an apology from a man she said harassed her on a beach in 2021. "Since then, I no longer dare to leave home alone at night," she wrote, in a post that received more than 1 million likes.  Society in many South East Asian countries remains patriarchal crushing the voice and right to dignity and freedom of thought of women. Many celebrities have already taken to their blogs and social media accounts slamming the incident and Chinese government for encouraging this kind of misogynistic behavior.