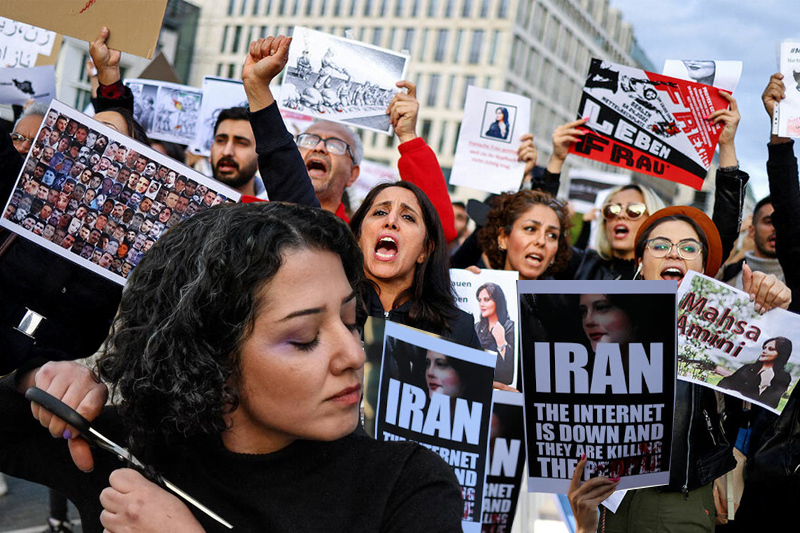 what you need to know about iran's raging protests
Iran – The protests, now in their tenth day, were sparked by the death of 22-year-old Mahsa Amini, who died in hospital three days after she was detained by Tehran's vice police and taken to a "re-education center" for failing to comply with state hijab regulations.
Since then, protests have taken place in more than 40 cities, including the capital Tehran, with dozens reportedly killed in clashes with security forces. At least 1,200 people were arrested, according to state-backed media. The rallies, which began as calls for justice over Amini's death, have evolved into a larger protest uniting many social factions and classes, many of which are calling for the regime's fall.
How different are the current protests?
Today's protests are not much different from past anti-government movements, but experts say the underlying issues at the heart of today's mobilization are different, perhaps making them more important.
Earlier waves of protests – in 2019, 2021 and most recently this year – were mainly driven by economic discontent, says Esfandyar Batmanghelidj, founder and CEO of the Bourse & Bazaar Foundation in London, adding that this was one of the main reasons which the protests did not stop the transition to other strata of society.
Keep Reading
How secure does the government feel now?
According to Trita Parsi, vice president of the Quincy Institute in Washington, the government does not feel more vulnerable than before. And here they can miscalculate. Experts expect the protests to escalate. On Sunday, one of Iran's main teachers' unions called for a nationwide strike. Workers' strikes in Iran are delicate because they evoke memories of the 1979 revolution, when workers' collective action became a useful tactic that helped topple the Shah.
At what point does a government become vulnerable, and how close is it to that point?
Despite ten days of demonstrations that have spread across the country as the death toll has risen, the protests are still leaderless, with some of the protests' most vocal and visible supporters living in exile as the government restricted internet access at home.