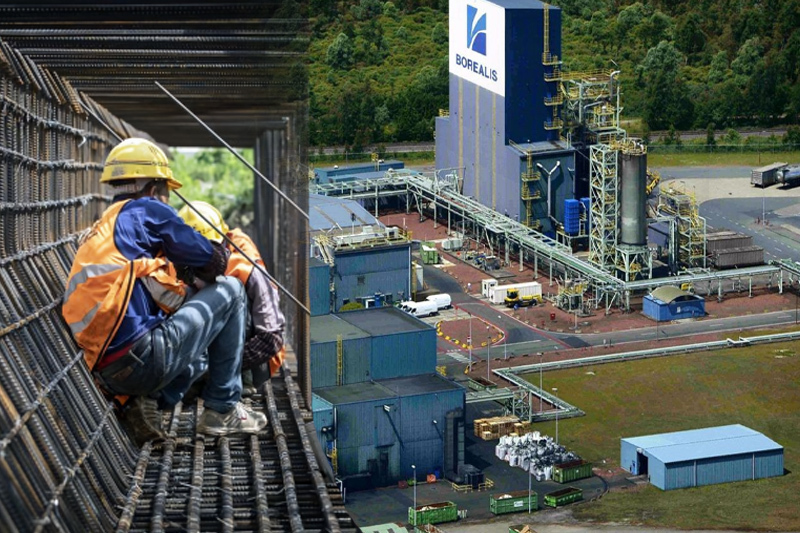 victims of human trafficking found working on construction site at belgian port
Last updated on January 5th, 2023 at 06:37 am

Antwerp – Belgian prosecutors say 17 people from Bangladesh, 52 people from the Philippines, and 105 people from Turkey said recruiters promised them lucrative jobs. Some 174 construction workers in the Belgian city of Antwerp have said they have been victims of human trafficking since last week. "These figures may change in the course of the investigation and there may also be workers of other nationalities," the prosecutor says. It is believed to be the largest case of human trafficking in Western Europe.
The suspected victims of human trafficking were working at a new plastics factory being built by the Austrian chemical company Borealis. Last week, the firm announced a three-day halt to construction at the site and temporarily suspended a contract with IREM-Ponticelli, which employed workers. On Monday (August 1), it was announced that the moratorium would continue. "We condemn any kind of human rights violation. This is why we have decided to put the construction of our mega-project in Kallo on hold until all additional measures are in place," said the company's Wim De Smet.
Related Posts
According to sources, the men were recruited in their countries of origin and were promised jobs that would pay well. In fact, the men worked six days a week and received only 650 euros a month. It was about a quarter of what they were supposed to be paid.
Vanhut, from Payoke, an organization that helps victims of exploitation, says low wages, poor living conditions and the fact that many work permits for men have expired all point to human trafficking. He explains that this is the first time such a scale has been found in Western Europe.
The police spoke to some of the men, and in almost every case they were given temporary victim status. They report that the victims will be given the opportunity to stay and work in Belgium in the future.