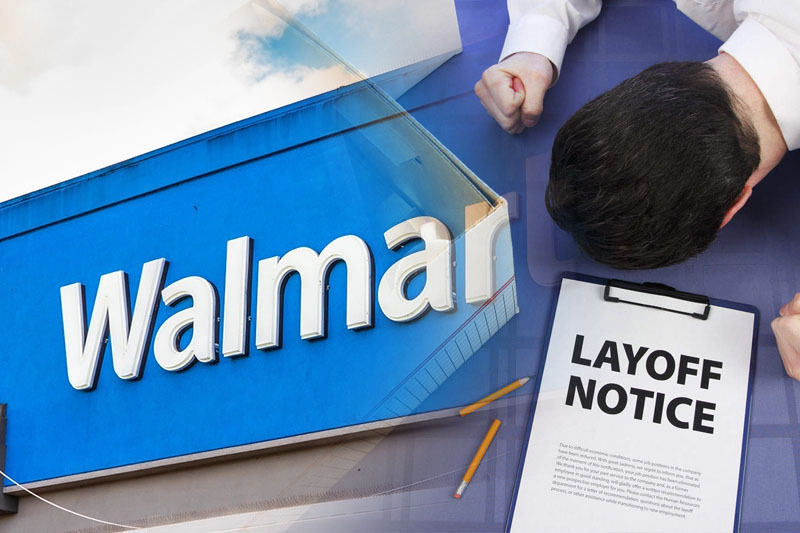 walmart is laying off corporate employees

US – Walmart is laying off about 200 corporate employees, the move comes a week after the company announced a cut in its earnings outlook as inflation catches up with consumer spending.
Walmart inc. is an American multinational retail corporation operating a chain of hypermarkets (also called supercenters), discount department stores, and grocery stores in the United States headquartered in Bentonville, Arkansas. The company was founded by Sam Walton in nearby Rogers, Arkansas in 1962 and incorporated under the Delaware General Corporations Act on October 31, 1969. She also owns and operates Sam's Club retail warehouses.
In a statement, Walmart confirmed that it is updating its structure and evolving select roles to bring clarity and position the company for a strong future.
Walmart is the largest employer in the US with almost 1.6 million people. The company spooked investors on July 25 when it cut its quarterly and full-year earnings guidance.
Related Posts
In a statement, Walmart says American consumers are moving away from general merchandise purchases to focus on essentials like groceries. The company said it expects full-year operating income to fall as much as 13 percent as the company was forced to continue to write down inventory that was not selling.
Walmart also warned that it expects consumer spending on general goods to decline in the second half of the year.
Walmart spokeswoman Anne Hatfield says the company is still hiring in growing departments such as supply chain, e-commerce, healthcare and sales. "Shoppers are changing. Customers are changing," she explains – "We are doing some restructuring to make sure we're aligned."
While the company said it was creating new jobs in e-commerce and technology, it did not specify how many roles would be created.
Rising inflation has also affected other retail giants such as Target and Best Buy, which have lowered their profit targets over the past few months. In its June earnings report, Amazon said it had cut its global workforce by nearly 100,000 people, representing a reduction of almost 6%.