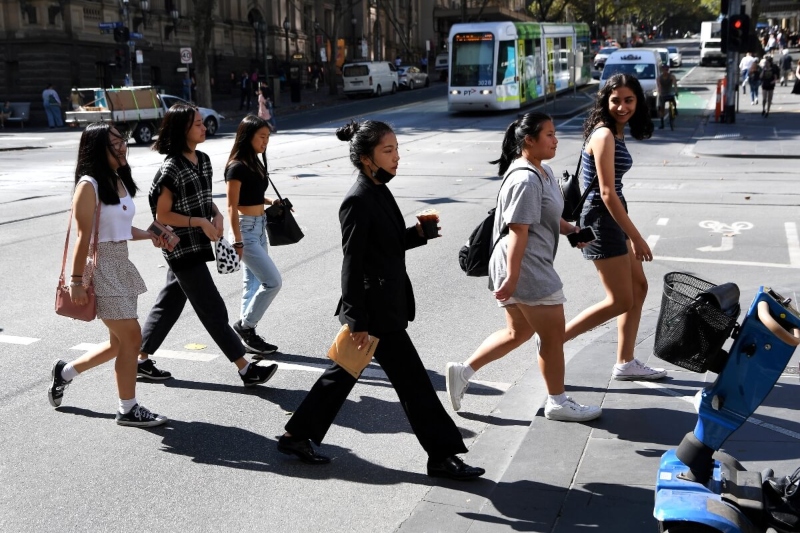 survey finds that many international students in australia are underpaid

Australia – If the years of COVID have taught us anything about migration, it is that Australia is reliant on it. Approximately 7% of our employees is on a temporary visa. The rapid departure of many overseas students, backpackers, and other temporary visa holders during COVID demonstrated how important these workers are to the Australian workforce.
A new agriculture visa was created in response to industry demands for workers, Labor pledged an expanded Pacific Australia Labour Mobility Scheme, and international students were given unlimited work privileges.
However, the government chosen on May 2, 2022 will inherit Australia's grim record of migrant worker pay fraud.
In a recent open letter, 14 legal service providers, churches, and other advocacy organisations from throughout Australia urged the government to implement three important changes to combat wage theft by migrant workers:
Allow migrant employees to take action against exploitative employers by giving adequate visa protections to whistleblowers who report exploitation to the Fair Work Ombudsman or file legal claims.
Implement a quick, easy, and low-cost claims process allowing workers to quickly recover their earnings and benefits.
Extend the Fair Entitlements Guarantee to temporary visa workers (a scheme of last resort that provides unpaid employee entitlements when an employer becomes insolvent).
Related Posts
Wage theft among migrant employees is common
Between 2016 and 2019, we surveyed over 8,000 overseas students and discovered that the vast majority were underpaid.
One in every four people earned less than half of the minimum hourly salary for casual workers. Nine out of ten people have been victims of wage theft and have done nothing about it. Nine out of ten people believe that many or all other migrant workers are underpaid.
Permission to continue
Because labour law violations are rarely consistently detected or punished, exploitation thrives. Because the system is stacked against them at every stage of the wage claim procedure, most workers are unable to pursue their employer directly.
Many migrant workers do not report because they fear losing their visa or employment, according to the Employment Rights Legal Service (ERLS), which assists exploited foreign workers in NSW and coordinated the open letter. Many people's fears are justified. Sofia, an ERLS client, told them:
"I may quit and try to reclaim my earnings and power in the future, but for now, my visa is my primary concern, and all I want to do is get rid of this tension."
Sofia had unknowingly committed a migration offence by agreeing to her employer's illegal demands to refund a portion of her income. If this is brought to the notice of the immigration service, her visa may be cancelled.
Seizing the opportunity
The future government will have to make a decision.
Its first option is to take the opportunity while the number of migrant workers in Australia is still relatively low to repair the components of the system that allow wage theft to grow.
By explicitly signalling that migrant workers are valued members of the Australian community and workforce, meaningful reform will help repair the damage inflicted by Australia's treatment of migrant workers during COVID.
The second option is to continue tinkering around the margins of the problem, purposefully placing hundreds of thousands of young migrants in exploitative, low-paying positions that they would most likely endure in quiet.
If the government is serious about reform, it must acknowledge that wage theft among foreign workers is a systematic problem, not the result of a few bad apples.
Stopping modern slavery and forced labour
A cross-government migrant worker taskforce issued 22 specific proposals in 2019.
The government has stated that it supports all of the suggestions, but has implemented just a small portion of them.
Many parliamentary inquiries since then have reiterated and added to these recommendations. These suggestions have also been mostly ignored. It is past time for an Australian government to raise the bar and take a systemic, evidence-based approach to migrant exploitation, learning from what is working in other nations.