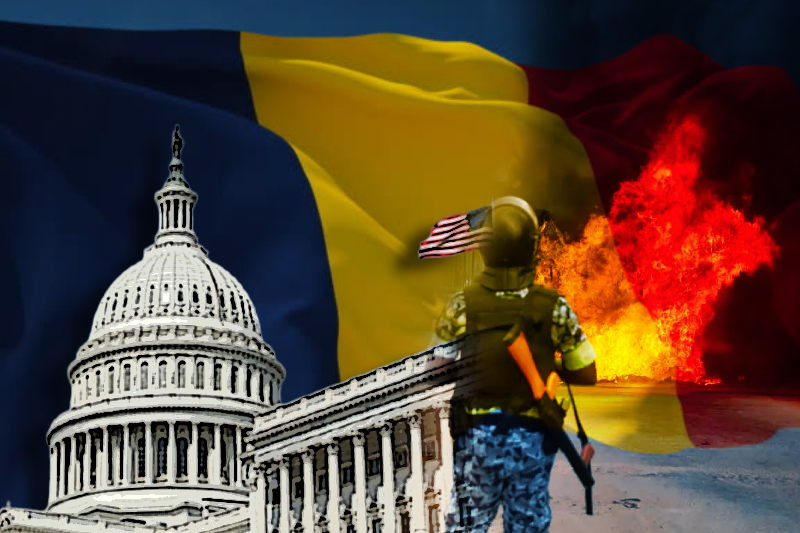 us embassy
The US State Department on Saturday ordered all non-emergency American government employees to leave N'Djamena, the capital of Chad, in view of the ongoing civil unrest and armed violence in the city. The Department has also ordered the families of US embassy staff members to leave N'Djamena over the possibility of increased violence in the city.
Issuing an advisory over the development, the US Embassy in Chad urged all non-essential US government employees to leave the country by commercial flights. The embassy also urged US citizens in Chad wishing to leave the country to take advantage of commercial flights. It warned if the government of Chad decides to impose travel restrictions without notice, travel plans can be highly affected.
"The government of Chad may block communications channels, including telephone service, social media, and internet," the statement added.
The embassy highlighted that the US government has "extremely limited ability" to provide emergency services to American citizens in Chad. It ordered all US Government employees to obtain special authorization to travel outside of the capital, including the Lake Chad Basin.
Related Posts
The Embassy further called on US government employees and citizens to have a personal emergency action plan that "does not rely on US government assistance." Meanwhile, the US government has discouraged travel to areas in northern Chad.
According to the US embassy statement, armed non-governmental groups in northern Chad have moved south and they appear to be heading toward N'Djamena.
Earlier, the British government urged its citizens to leave Chad in view of the movement of two armed convoys from the rebel Front for Change and Concord in Chad (FACT) towards the capital city. The Foreign, Commonwealth & Development Office (FCDO) also advised British nationals in Chad to leave the country through commercial means as soon as possible. against all travel to Chad based on the current assessment of security risks given recent events.
"The FCDO advices against all travel to Chad based on the current assessment of security risks given recent events," a statement by the British government said.
The landlocked African country is witnessing escalating violence amid anti-government demonstrations. Last week, Human Rights Watch (HRW) reported ruthless crackdown carried out by Chad's security forces on protesters and political opposition ahead of the country's presidential election on April 11, 2021.