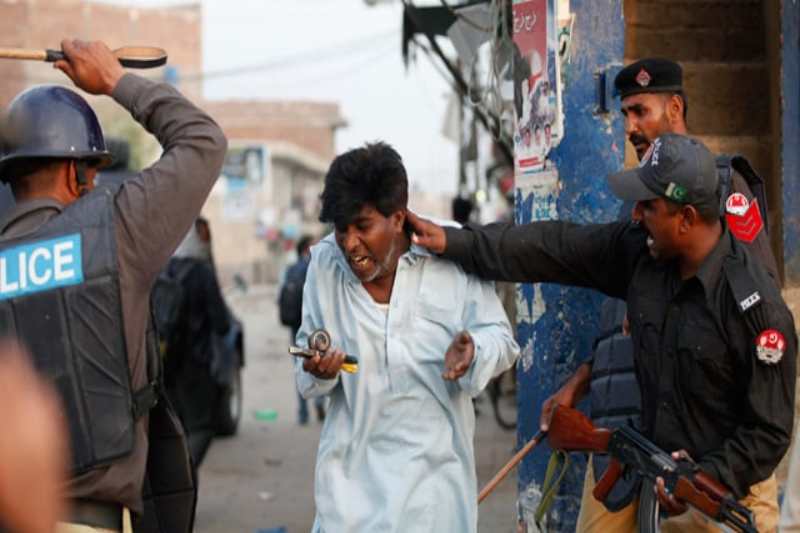 pakistan human rights violation
According to a Human Rights report published by the US State Department, Pakistan has evidently shown the worst case of human rights abuse amongst other countries.
Having gone through various parameters, it was discovered that Pakistan was worst in violation rights to free speech, exploitation of minorities, encouraging militancy and others.
Other issues that come to light are curtailing speech of media, social media channels, site blocking other than defamation of women journalists and human rights activists. Gender inequality also reflects in parts of the report. A recent statement made by the PM Imran Khan itself substantiates what was written in the report that women are themselves responsible for being molested or raped in Pakistan.
The report also mentions that at the root of women exploitation is also bureaucratic corruption, lack of accountability and investigation, especially when it comes to violence against women.  Even crime against LGBTQ community is rampant in Pakistan; the local daily has reported quoting the American report.
As per the report, there are instances of violence against many minority groups residing in Pakistan. These include Christians, Ahmadi Muslims, Hindus, Shia Muslims. Arrests and unlawful detention is reported against Pashtun, Sindhi, Baloch human rights activists as well as Sindhi and Baloch nationalists without cause or warrant.
Media freedom remains curtailed. Many journalists are abducted or attacked for free expression. Government, it has been reported, has continued to ignore these incidents and failed to investigate or prosecute attacks on human rights defenders and/or peaceful protestors. Of the 5000 that have disappeared, since 2018 only 450 were found. Since then, another 1800 have disappeared. The laws in place curtail the voice of media and also continue to fine those that are found to use offensive language or make direct allegations against the Pakistani Army or government.
Related Posts