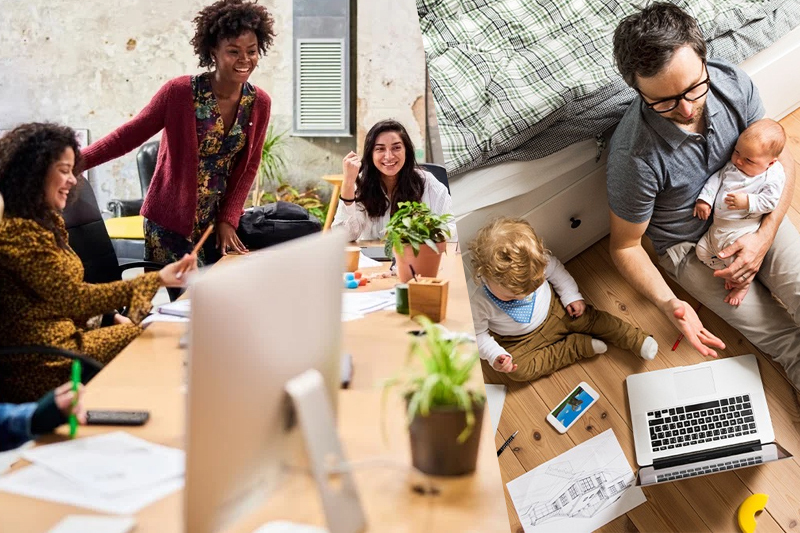 the people who hate working from home

Global – Eternal drowsiness, lack of motivation, lack of the right environment, and much more that worries people who don't like to work from home. Yes, a lot of people want to get a remote job right now, but there are also a lot of people who want to go back to the office as well. According to a 2022 PwC study, 11% of U.S. workers would rather work full-time in an office, and 62% said they would like to spend at least some time there.
The motivation of these people can be different: someone wants to communicate in the office, and someone prefers a clear boundary between work and home. But in any case, companies will need to decide how to meet the needs of people who want to work in the office, as well as those who do not, as they plan their post-pandemic work models.
Miss talking to people
On the one hand, for some, remote work is an opportunity for a flexible schedule, for others, the loss of the office environment and the social contacts that it provides can be a serious blow.
This loss of connection and lack of structure can have a profound effect on some people. According to a May 2021 study by the American Psychiatric Association, nearly two-thirds of people who work from home at least some of the time say they felt isolated or lonely at times.
Related Posts
Office is work mode
According to a study, only 40% of UK workers surveyed by employment and HR specialists WorkNest believe that in the next 12 months, employees working in the office and at home will receive the same remuneration. According to PwC, two-thirds of full-time remote workers are worried they are missing out on growth opportunities while working from home.
Working in an office also provides a formal start and end to the work day—useful boundaries as more and more homeworkers report difficulty keeping their personal and professional lives private.
Can companies find a balance?
Now that people have very different views on how and where they would like to work after the pandemic, firms are facing challenges trying to cope with the new policies.
There is no doubt that the pandemic has accelerated the transition to remote work in some industries, and with it comes the risk that those who prefer to work in the office may end up losing their voice.
For those who are stuck at work at home and hate it, it is recommended to take regular breaks from work at the computer, let line managers know about their difficulties and fill the day with personal communication, whether it be chats or video calls with colleagues.
Companies need to create a culture of communication and flexibility to meet the needs of employees. For those businesses that require people to work remotely, this includes creating additional opportunities for employees to communicate through social media company-wide. This encourages employees to stay connected and helps reduce feelings of loneliness and fatigue.