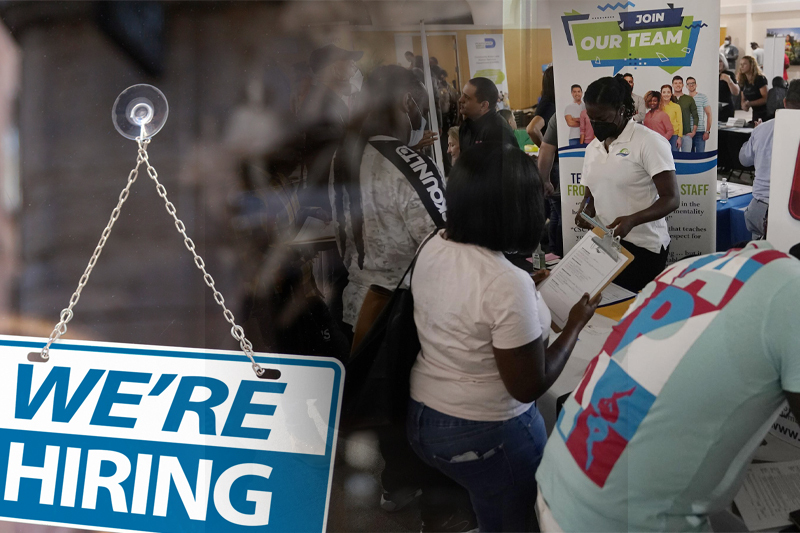 job openings surge unexpectedly in july, with about 2 positions open for every unemployed person

US – Job openings in the United States rose unexpectedly in July, with two positions open for every unemployed person. The number of available job posts edged up to 11.24 million in July, according to the Bureau of Labour Statistics. 
According to the Job Openings and Labour Turnover Survey (JOLTS), the number increased unexpectedly from June. It showed that the U.S. labour market is still extremely tight. It also reinforced that there is still a considerable shortage of workers for available positions in the country, with openings outpacing available workers by a 2-to-1 margin.
There were about two jobs for every unemployed person in July in the US. Retail trade, transportation, warehousing and utility sectors witnessed the most significant vacancies increase in July. Arts, entertainment and recreation also posted more job openings in July. 
According to CNBC, employers are forced to offer higher compensation to attract workers to fill in the job openings amid inflation. Job vacancies have exceeded 11 million since late last year.
Related Posts
Reportedly, The imbalance between labour demand and supply continues to drive the wage growth that affects Federal Reserve efforts to cool down inflation. 
Reportedly, around 4.2 million Americans quit their jobs in July, increasing the number of job vacancies in the US labour market. A separate report also revealed that around 48 percent of Americans said jobs were "plentiful" in August. 
The JOLTS data precede Friday's monthly jobs report from the BLS, which is currently forecast to show that the US added more than 300,000 payrolls in August.
Earlier, a report by BLS showed that the US government added 57,000 new jobs to the US economy in July. The hospitality sector led the way in job growth by adding 96,000 new jobs.
Reportedly, analysts are expecting the unemployment rate to hold at 3.5 percent—matching a 50-year low.