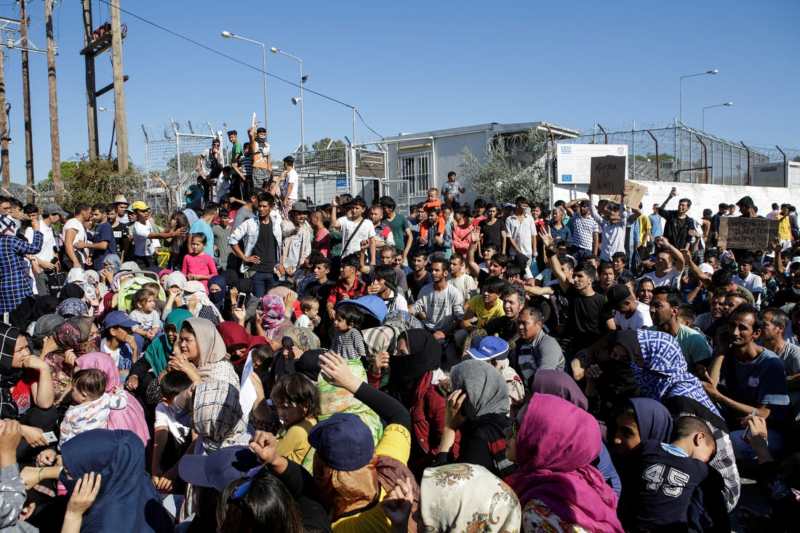 asylum seekers in greece
A housing society funded by the Ministry of Migration and Asylum in Greece, has become the hope for Syrian refugees left to fend for themselves. In recent years, the island of Lesbos has become a symbol of Europe's failure to cope with an influx of migrants from Syria. The place has been thronging with asylum seekers and migrants living in pathetic and unsavory conditions. Camps are crammed and overcrowded, with families huddled into constrained spaces and children nowhere to go and play.
Under the aegis of MMA (Greece), a house programme initiated by the Sunshine NGO started in 2016, and today is home to 700 asylum seekers staying in 103 apartments.
"This housing program is important because it offers safety and good living conditions to vulnerable people who lived in the camp," shared Konstantina Kalampoki, Housing program coordinator at the Sunshine NGO with the media. "These asylum seekers needed protection. Now, they are safe and have access to public services, such as hospitals."
Related Posts
Greece, like many other European nations is constantly tackling the influx of migrants and asylum seekers from war torn regions of Syria
A major fire that broke down a huge camp facility in Greece saw an overnight shift of the camp to Greek Island of Lesbos. As of now, fewer than 10,000 refugees and migrants now live in Lesbos, while in recent months more than 1,100 refugees have left Greece for Germany. This is the dream of dozens of other families who remain on the island, being patient and hoping that their turn will come soon.
According to official statistics, more than one million refugees and migrants  arrived in Greece in 2015 and early 2016. This was before a deal was put into place with Turkey, according to the UN Refugee Agency. Currently, the influx moving towards Greece is increasing, more towards the Evros River in Edirne, Turkey where irregular migrants are waiting to enter. The number of irregular migrants leaving Turkey for Europe has reached 100,577 as March 02. Thousands of migrants had flocked to Pazarkule, a border gate with Greece after Turkish officials announced they would no longer try to stop irregular migrants from reaching Europe. The Greek ministry prevented the influx from entering. Greece has now decided that it will not be accepting any new asylum applications for one month. Some migrants are also looking to arrive in Europe by crossing the Turkish border with Bulgaria. Others have been seen boarding a rubber dinghy to arrive in Greece through the island of Lesbos, Reuters reported.