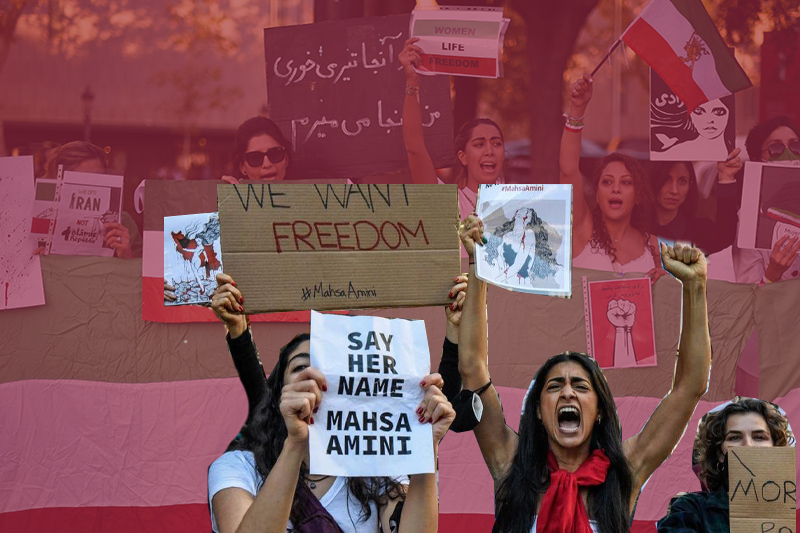 schoolgirls in iran lead protests for freedom
Iran – After Mahsa (Jina) Amini, 22, was killed on September 16 after being detained by morality police for "improperly" donning her headscarf, protests broke out all over the nation. Since then, numerous films have been uploaded online that depict young women demonstrating in their schools and on the streets while yelling, waving, and setting their head coverings on fire.
However, the danger schoolgirls run can be fatal. At a rally in Tehran, Nika Shakarami, then 16 years old, torched her headscarf. On September 20, while being watched by security personnel, she was last seen alive.
The administration asserts that she fell from a building, sharing the same destiny as another demonstrator, 16-year-old Sarina Esmailzadeh, who supposedly died on September 24 in Karaj, a city west of the capital. Both families reportedly came under pressure not to challenge the official account, according to media accounts.
The Sistan and Baluchistan provinces saw the most of the deaths of children during the protests, according to the Iran-based Society to Support Children, which also alleges that nine other children were murdered by security forces.
Although Human Rights Watch has not independently verified these incidents, the reports give rise to serious worries. Violence against children must stop, according to UNICEF.
Keep Reading
The average age of the majority of those detained during the rallies, according to the deputy commander of Iran's Revolutionary Guard Corps, is 15.
The young population's fury, however, seems to have been stoked by the fatal crackdown. Social media videos suggest that Mahsa Amini's hometown of Saqez saw a large schoolgirl protest march through the streets, while in Karaj, students surrounded a man exiting their school gate while yelling "Dishonorable."
In another video that was shared on Twitter, schoolgirls are shown taking off their head coverings and yelling at a man who appears to be a Basij volunteer paramilitary organisation that is a part of the Iranian Revolutionary Guards. The man had visited the school to speak about the Mahsa Amini protests.
Senior officials assert that internet use has "ensnared" youngsters, yet films put online show that the schoolgirls' cause is gaining support: men and women can be seen joining them, and males can also be seen setting headscarves on fire.
The acts of these schoolgirls to demand freedom and equality are heart-stoppingly bold in a nation where expressing autonomy as a woman can end in death. They should be listened to, their safety and security should be guaranteed, security personnel should not be allowed to enter schools to threaten or detain students, and all youngsters detained for nonviolent protests should be immediately released.