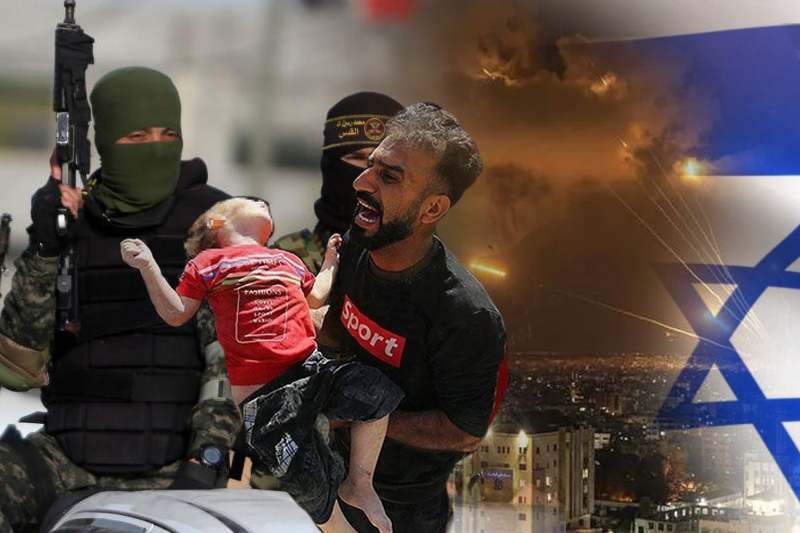 palestinian civilians and militants killed amid flare up

Israel – Dozens of rockets were fired from Gaza after Israeli airstrikes killed at least 10 people. Israel says strikes follow threat from Palestinian Islamic Jihad group.
According to local health officials, a five-year-old girl was killed in Gaza, militant leader Taysir Jabari and dozens more were injured.
In response, the PIJ fired over 100 rockets overnight into Israel in response.
Most of the missiles were intercepted by the Israeli Iron Dome missile defense system, but sirens sounded throughout the night in Israeli cities.
The Israel Defense Forces (IDF) said it had resumed rocket attacks on several militant positions in Gaza, continuing shelling until the early hours of the morning.
Israel also said it had arrested 19 PIJ members during raids in the West Bank.
This is the biggest firefight since the 11-day war in May 2021, which left more than 200 Palestinians and a dozen Israelis dead before a ceasefire was reached.
Related Posts
Egypt, which has acted as an intermediary before, is again offering its candidacy. On Saturday, Cairo officials were preparing to receive a potential delegation of PIJ representatives, they said.
The IDF says its attacks are targeting PIJ-related installations, including the high-rise Palestinian tower in Gaza City. An Israeli military official estimated that about 15 militants were killed during the operation.
Israeli Prime Minister Yair Lapid said: "Israel carried out a precise counter-terror operation against an immediate threat."
In Gaza, it is said that four PIJ fighters, including Taysir Jabari, have been killed since the strikes began. Five-year-old Alaa Kaddum was among those killed in the strikes, according to local authorities. Also, 79 people were injured.
The latest conflict follows Israel's arrest on Monday evening of Bassem Saadi, who is reportedly the head of PIJ in the West Bank.
After Bassem's arrest, Saadi, Israel warned that the PIJ intended to target civilians and soldiers in retaliation, and therefore stepped up security measures for communities living near the Gaza border.