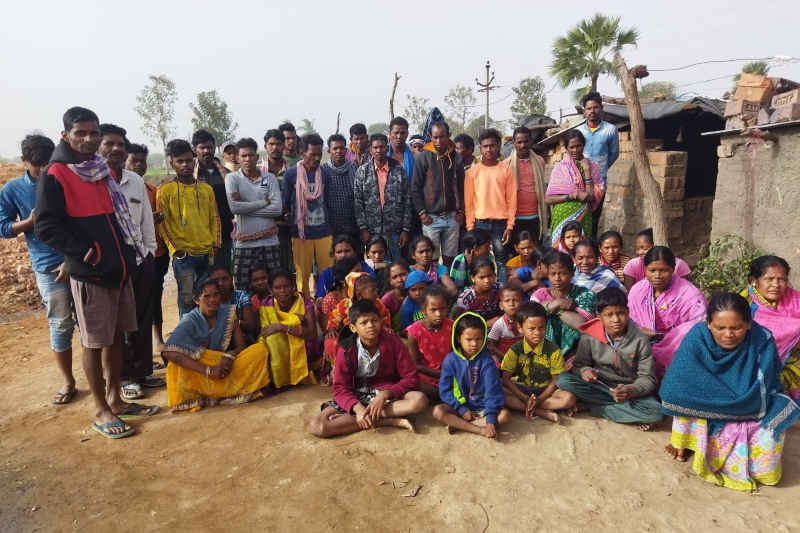 oriya migrant workers exploited in telangana

India – Exploitation of Oriya migrant workers is not new. Recently, as many as 65 migrant workers including women and children have found themselves trapped in a brick kiln in Telangana, Hyderabad. They were being exploited by the owner of the brick factory. Having secretly released a video, they are seeking help for rescue.
The message has been sent by them to the state government seeking help to be rescued by bonded labor. Mostly, middlemen are at work to get such migrants work into other cities. Apparently, the workers are not getting proper shelter, food or wages either. They are being manhandled and beaten by the owner on trivial issues, as reported by the video.
Related Posts
It was last Diwali that the unemployed workers hailing from Rajana, Ghotaswara, Tarabod and Belagaon villages in Nuapada district had left for Chandrampet Village in Sircilla of Telangana with the help of a middleman.
In another incident, residents of the Bolangir district were also rescued from bonded labor in Telangana 15 days back. According to reports, all the labourers were working at a brick kiln in the neighbouring state but the owner of the brick kiln allegedly used to torture them. A voluntary organization, International Human Rights Commission, somehow came to know about the matter and raided the brick kiln with the help of officials of the local labour department. Later, they rescued all the 15 labourers and sent them to Odisha. Exploitation of innocent and poor Oriya population has become common practice. On the pretext of better life, middlemen get the unemployed families work, who then decide to shift bag and baggage to newer cities. There they are exploited and forced to do more than their share of work, without fair pay, rest, medical or living facilities. Most of such crimes against humanity goes unnoticed as employment is undocumented.