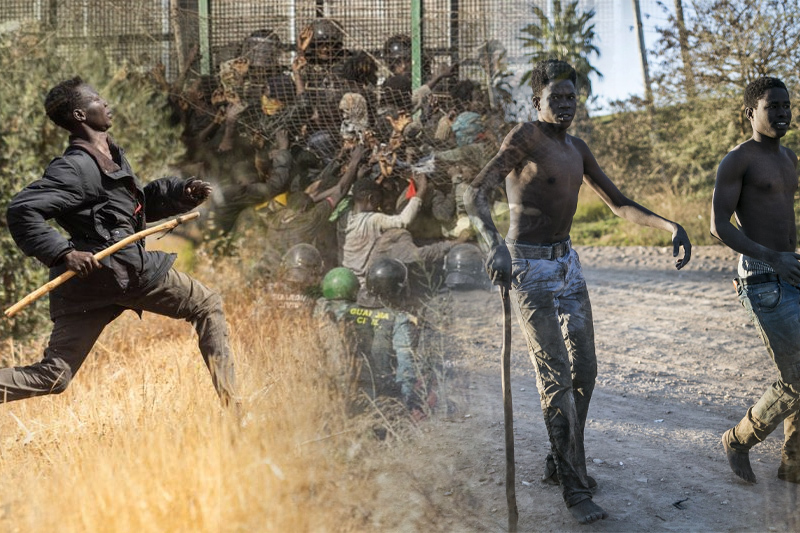 migrants building life in spain face 'emotional toll' after deadly journey, says author ousman umar
Spain – Spain, like Italy and Greece, has long been a gateway to Europe for migrants from Africa and beyond. More than 132,000 people arrived in Europe in the nine months to September 15, either via the Mediterranean or by land, according to the International Organization for Migration, which is part of the UN.
More than 2,000 people died during the voyage, with many drowning in the Mediterranean, according to the UN Migration Authority.
When Umar's mother died during his birth, the elders in his remote village sentenced him to death for being an "evil spirit", but his father intervened to save his life.
He was curious to see the world outside of Ghana and at the age of 13 he left his country and headed through the Niger to Libya. The traffickers left him and 40 other migrants to die in the desert, but he survived by drinking his own urine and eating meager rations.
When he got to Libya, he found a job, but said he was regularly beaten by the police. He saved up $2,000 to pay other traffickers who took him through Algiers, Morocco and eventually Mauritania, where he boarded a flimsy boat that took him to the Canary Islands. He eventually made it to Barcelona when he was 18 years old.
After two years of living on the streets, he was helped by a Spanish family who supported him in school, and from there he studied for a master's degree.
Keep Reading
Tensions over migration
Modern Spain is late to mass immigration. In 1998 there were only 1.2 million foreigners, but by 2010 this number had risen to 6.6 million in a population of 47 million. Last year, that figure rose to 7.2 million, with most of them coming from Latin America, Romania and Morocco.
The far-right Vox party, which is the third largest force in the Spanish parliament with 52 deputies, opposes illegal migration. His level of support shows that there is some opposition to newcomers in the tolerant Spanish society.
In the first nine months of this year, 23,197 migrants arrived in Spain, compared with 28,729 in the same period last year, a decrease of 19.3%, according to Spanish government figures.
Nuria Diaz of the Spanish Commission for Refugees, an NGO, attributed the decline to improved cooperation between Spain and Morocco.