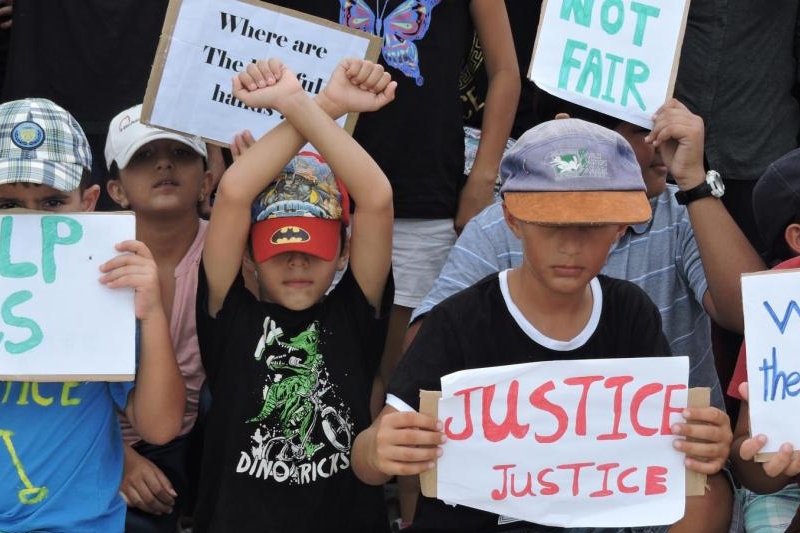 hrw raises awareness about neglect of ghanian migrant workers

West Africa – Domestic workers of Ghana continue to remain marginalized, a report by a human rights advocacy organization Migrant Watch has confirmed. At an event organized recently, the organization has called for all stakeholders through a symposium in Accra to take onus of their lives. Addressing the issue through "International Labour Organisation (ILO) 189 Convention: Responsibilities of recruitment agencies and other stakeholders", the event is part of a national awareness campaign against irregular migration funded by the Open Society Foundation (OSIWA).
This is applicable to other migrant workers coming from other nationalities. According to the Head of Finance and Administration at Migrant Watch, Mr.  Samuel Hacman, there is a need "to enforce regulations locally so we can get other states to do the same to protect Ghanaians who travel to work in such countries."
Related Posts
Most migrant workers have reported abuse- physical and verbal. They are not paid in time or underpaid. According to the human rights watch report, it has documented an average of one death per week of women migrant domestic workers in the Middle East, mainly due to suicide and falls from buildings.
Their safety and security outside Ghana have therefore been given utmost importance in the convention. Speaking at the convention, the Commissioner of the Commission on Human Rights and Administrative Justice (CHRAJ), Mr. Joseph Whittal, shared that the number of Ghanaians who moved to other countries to work was in excess of 500,000 in 2020 as against 50,000 in 2017, according to the World Bank. Adding on, an official of the Labour Department of the Ministry of Employment and Labour Relations, Rev. Jones Asante, shared how the department had registered 464 recruitment agencies, with 384 recruiting for local demand and 80 operators undertaking international recruitment. The Director of the Department of Social Welfare, Rev. Dr Comfort Asare, in a speech read on her behalf said the department was mandated to lead in the inclusion of marginalised and deprived persons into mainstream society.