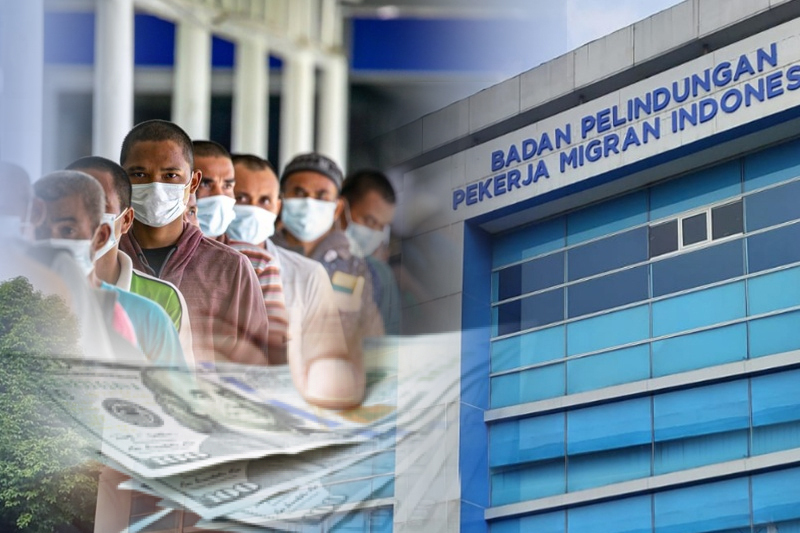 government loan aids migrant workers' job readiness

Indonesia – The Indonesian Migrant Workers Protection Agency (BP2MI) indicated that the government is committed to offering a loan that migrant workers might utilize to prepare for their employment abroad.
Benny Rhamdani, head of BP2MI, said during a Friday coordination meeting that the loan could be repaid in monthly installments with a very low interest rate.
The agency chief made a point of the fact that a lack of options frequently led would-be migrant workers to borrow money from loan sharks or sell family assets in order to fund their travels and employment abroad.
No one with aspirations to (work) overseas is required, according to President Jokowi, to sell off family assets or take out loans from loan sharks to pay for their plane tickets, visas, training costs, meals and lodging, medical exams, and psychological evaluations. "At this time, the government will make the loan," Rhamdani said.
He stated that Bank BNI or other state-owned institutions will support the loan, which will be issued without the requirement for collateral.
Related Posts
He pointed out that other state-operated banks, such as Bank BRI, had a lending ceiling of Rp100 million (US $6,700), whereas Bank BNI had set its loan ceiling at Rp40 million (US $2,680).
Rhamdani expressed confidence that locals, especially those from North Sulawesi Province, would be able to take advantage of the chance to work abroad.
The agency head said, referring to Erny Tumundo, the head of North Sumatra's Manpower and Transmigration Office, "When Mrs Erny asked me about how many citizens North Sumatra could send to work abroad, I responded, as many as feasible, and we will accommodate them."
He noted that migrant workers from Indonesia are paid Rp22-30 million (US $1,474-2,010) per month in Japan, Rp20-27 million (US $1,340-1,809) per month in Singapore and East Asia, and Rp34-40 million (US $2,278-2,680) per month to Indonesian migrants in Germany.
Even the agency head's compensation, Rp 26 million ($1,742), is far less than that of migrant workers, Rhamdani noted.