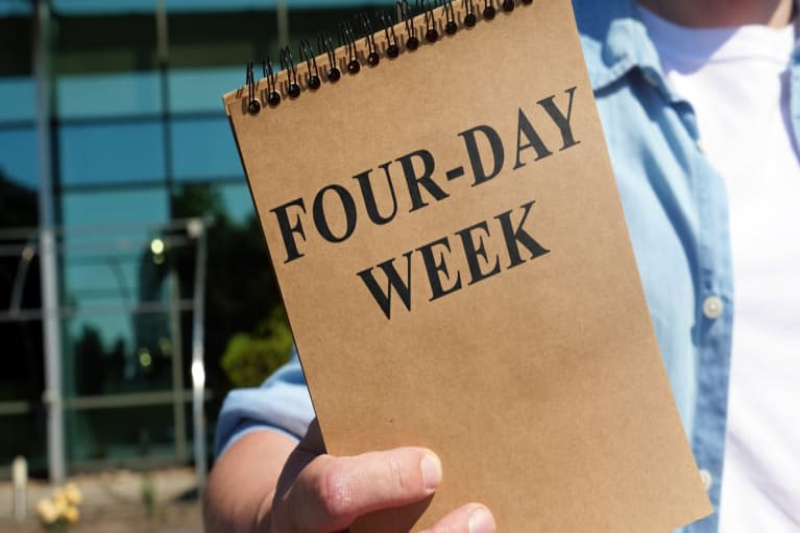 four day work
Lockdowns during pandemic gave employees and employers/ organizations a first taste of working from home and a different stance of work life balance. Keeping 'Zoom fatigue' aside, a majority of people share the common view of working from home of having a positive impact on their lives. The impact is so much ahead on the positive scale that they desire to continue working on this model.
The impact is largely both ways due to better productivity. For this reason and for keeping employees happy and content, many employers and organizations are accepting that working from home can be a permanent solution for the post-Covid norm in near future, at least for some time.
Related Posts
This is a part of even more progressive shift in working model in coming future – a four day week. This model of shorter week will be even more beneficial for those professionals who cannot reap benefits of working from home. A four day working week model directs to the trials that show multiple benefits including better mental and physical health as employees gain time to recuperate, exercise, socialize, relax and rejuvenate. This also leads to decrease in sick leaves and increase in productivity as a direct result of this. Workers are content, employers are happy. It's a win – win situation for everyone. Furthermore, decrease in carbon emissions due to less commutation to workplaces will have a positive impact on climate as well.
In Ireland late last year, a study was conducted on four day work week model by Behaviour & Attitudes for trade union Fórsa. The study revealed that two out of three employees thought that a four-day week, defined as "same job, same goals, same salary but over four days rather than five", is "realistic and achievable". "The strong support for a four-day working week among Irish people is consistent with similar studies internationally," said Joe O'Connor, Fórsa director of campaigning. "What may once have seemed like a radical concept is now, for many, a reasonable and rational ambition. The Covid-19 pandemic has further disrupted societal and workplace norms, while illustrating the potential for very different models of work."
Working from home is here to stay. But adopting the four day week model can be a more practical and worth it experience for both employees and employers.