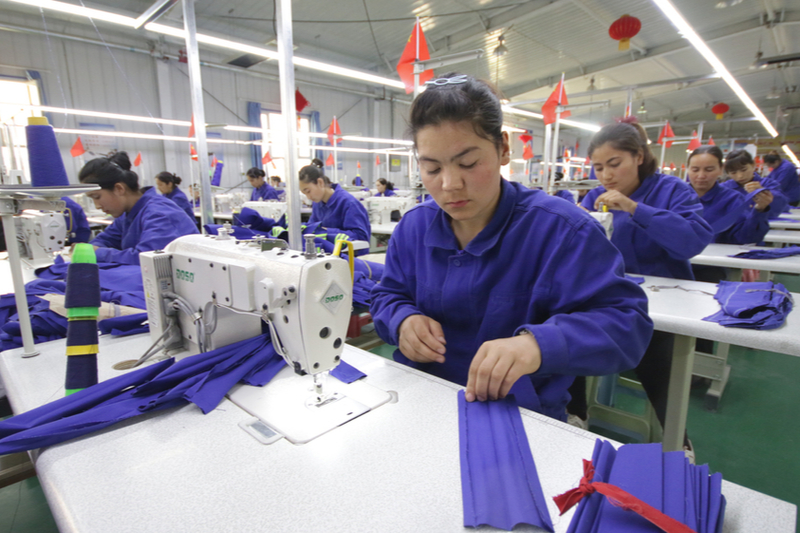 labour china
12 Japanese companies have announced that they would be reassessing their businesses that is using forced labor from China's Xinjiang province. The decision comes as China is facing global wrath and condemnation over its human rights abuse of Uyghur Muslim and other minorities in the Xinjiang province including forced labor, random detention and other heinous abuses.
The companies that include big names like Hitachi and Sony said to Kyodo News recently that they would "cease or consider ceasing business with business partners found to be using forced labor."
Related Posts
The decision lays out-front the magnitude of recognition human rights violations at hand of China has taken at the international stage. In February 2020, 82 global brands including 11 Japanese firms were named by an Australian think tank. These companies were listed for using labor from Xinjiang under "forced labor" conditions.
Majority of the Japanese firms that were named in the list had either denied doing business directly with companies that were employing Xinjiang labor, while some said that they couldn't substantiate the allegations made.
Analysts in human rights organizations believe that apart from stopping business with companies benefitting from forced labor in Xinjiang, they can do more. They can join other firms in Coalition to End Forced Labor in the Uyghur Region. The coalition recognizes and acknowledges limitation around identifying forced labor, and thus calls upon firms to withdraw if they fail to offer verification that their supply chains are free from employing any forced labor.
Furthermore, Japanese government must bring into effect the commitments that were laid out in its five-year "National Action Plan on Business and Human Rights", that includes the "promotion of human rights due diligence" through "overseas diplomatic establishments."