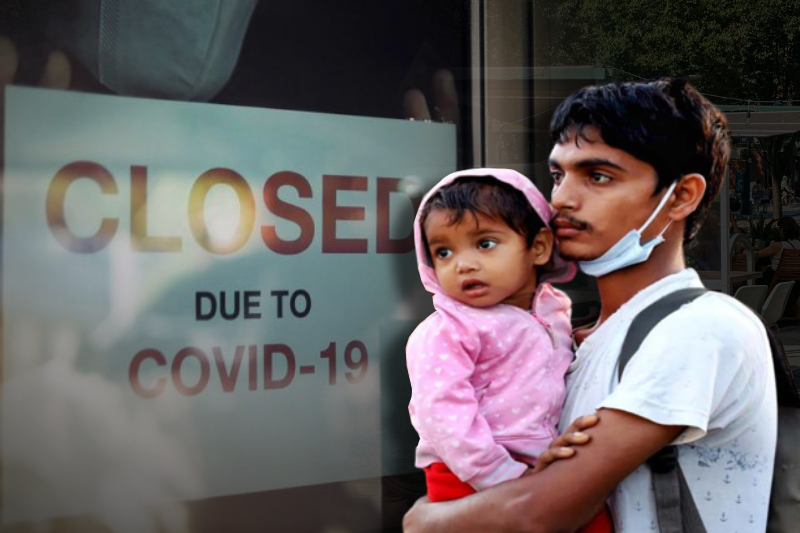 Job Crisis Affects Kashmiri Migrant Workers In Shimla

India – The Covid-19 pandemic has spelt doom on Kashmiri migrant workers in Shimla. There are more than 6,000 Kashmiri labourers in Shimla.
Ghulam Nabi, a semi-illiterate migrant labourer from Kashmir, came to Shimla 21 years back to find work. Since then, he has been working in Shimla. Now, he is in his 40s. He now works as a porter in Shimla. However, now, he can hardly manage four meals a day. He buys himself meals from his savings. He is unable to find a better job because of the Covid-19 pandemic.
He reportedly said, "There is no work. This coronavirus has spelt doom on us – the migrant labourers." He revealed that for one and half years, he was jobless, because of the pandemic.
Related Posts
He was forced to return home during the first wave of the Covid-19 pandemic. He came back again to Shimla six months ago. However, there is no work, no earning for him. He said, "It's a new kind of job crisis which has made life tough."
The Kashmiri migrant workers are called  'Khans' or "Khan bhayee" in Shimla. After the Covid-19 pandemic, the number of Kashmiri migrant workers decreased to half. According to Outlook, migrant workers, who returned to their homes in Kashmir during the first wave of the Covid-19 pandemic, have not come back to Shimla yet. They did not come back due to the job crisis in Shimla. The Covid-19 pandemic has affected the tourism and hospitality sector of Shimla. The markets are still struggling to normalcy after the second wave of Covid-19.
Reportedly, the "Khans' are the most affected section of the migrants in Shimla. Bashir Ahmad, another migrant worker from Kashmir, told Outlook that the Covid-19 pandemic has broken his back. He added, "There are hardly any savings." Abid Hussain, a 47-year old native of Anantnag, told Outlook that the problem of unemployment is huge in Kashmir.