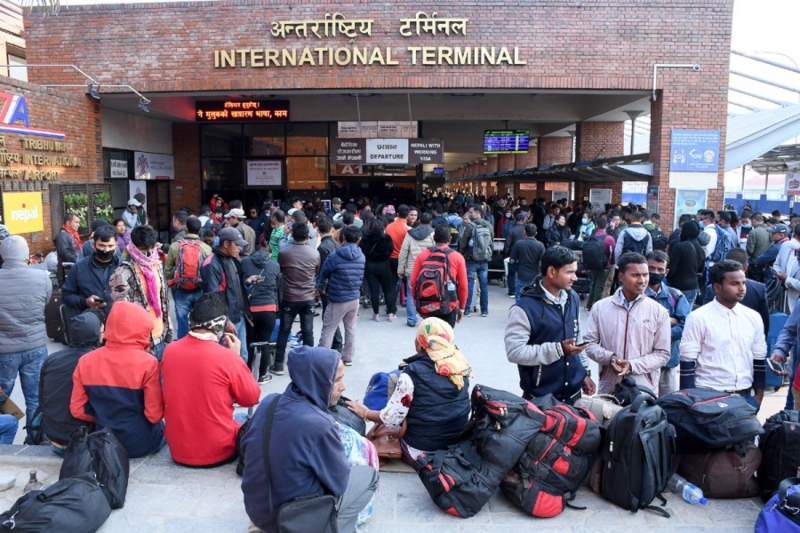 kathmandu encourages returning migrants to become entrepreneurs

Nepal – Returning migrant workers are being awarded by the Kathmandu government if they are willing to adopt self-employment measures like entrepreneurship. This is to encourage the development of the country's own economy in Nepal.
Towards this, a notice has been issued by the Ministry of Labour, Employment, and Social Security encouraging those individuals which are willing to make an active contribution to national production and employment through adoption of enterprises after returning from foreign employment. All such individuals can submit their applications by February 22.
Related Posts
Nepal like many other India states suffers from minimal employment opportunities and therefore sees an exodus of migration to other parts of India and outside as well. If returning migrants apply, As stated, the application can be registered at the ministry's Employment Coordination and Information Section or via email. The ministry said outstanding entrepreneurs would be screened among the applicants and awarded accordingly.
One among the applicants would receive the best entrepreneur national award with a cash prize of Rs 150,000 and seven others would get entrepreneur national award with a purse of Rs 75,000 each.
The intent, as stated in a formal statement by the ministry is to encourage them to utilise knowledge, skills, experience and capital they gained in the course of foreign employment for enhancement of production and employment in the home country. The ministry expects such honour to discourage outbound workers and attract migrant workers to return to the country to engage in enterprises.
As a part of the efforts to support migrant workers returning back post the Covid-19 lockdowns and subsequent loss of livelihoods, several concessional lending schemes have been worked out by the government. One of those is the concessional lending scheme to mitigate the economic impacts of the pandemic. It is part of the $1.26 billion National Relief Program (NRP) package launched by the government on 29 March 2020.