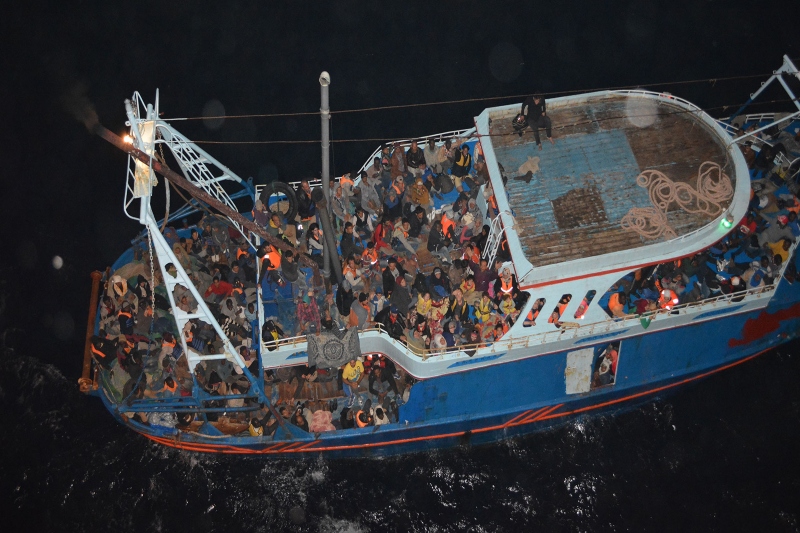 boat owners fined over use of illegal migrants as fishermen

Thailand – 15 illegal migrant fishermen have been arrested and the boat owners, whose boats were used by them for fishing purposes, have also received hefty fines.
On Tuesday, the officials found two fishing boats and impounded it while also making the arrest post the inspection carried out by the Fisheries Department in Sattahip pier.
The inspection was led by Bancha Sukkaew, Deputy Director of the Fisheries Department, on March 20. He had been tipped off regarding similar information and hence checked for illegal labor at Warasin Pier in Samae San and found that 11 foreign fishermen were using fake sea books.
Related Posts
Other than this, the investigation also showed that there were four other alien seamen with fake documents. The investigation was carried by the Port In/Out Control Center after the Fisheries Department official left the scene and the evidence was later on submitted to them.
Massive fines were imposed on the illegal fishermen. They were asked to pay 400,000-800,000 baht each while the owners of these boats were hit with fines of 1.6 million to 4.4 million baht. Not just this but the fishing license was also suspended for five years from the date of arrest.
However, experts criticized the officials for such extreme penalties. They asserted that while the penalties for illegal migrant activities are high, major crimes are not as much highlighted as they should. The reason behind this is the European Union issuing a Yellow Card to Thailand in 2014. The country was given six months to control the situation or else the EU will impose a ban on seafood produced by it.