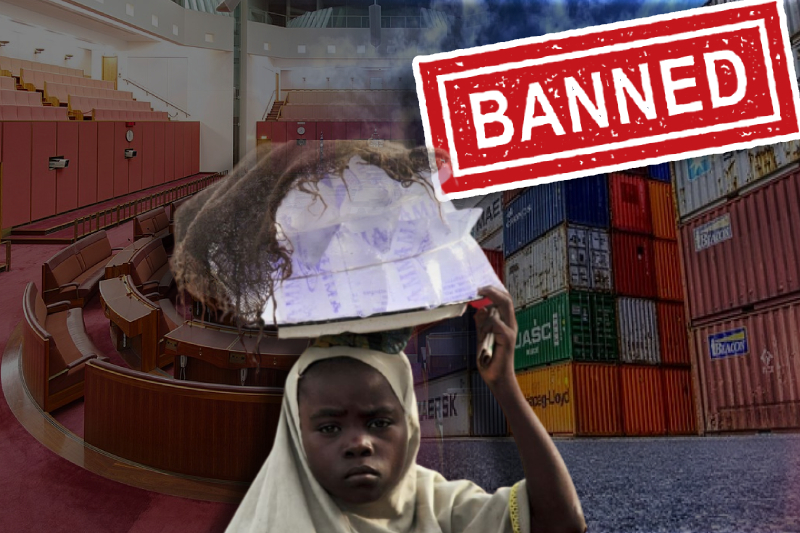 australian senate approves bill
The Australian Senate on Monday voted in support of a bill to ban the import of goods made with forced labour. The development came amid increasing pressure on the Morrison government to tighten the custom laws of the country.
The bill was proposed by independent Senator Rex Patrick, stating that it is an important step towards international efforts to combat modern slavery. Taking to Twitter, he hailed the Senate's decision to support the bill with the aim of eliminating slave labour.
"The Senate stands tall on eliminating slave labour! However the Government's refusal to support the legislation is absolutely unconscionable. There is no excuse for not supporting a measure that directly attacks those who seek to profit from enslaving fellow human beings," he tweeted.
Concerns related to modern slavery
Speaking about the bill, Patrick stressed it also concerns reports of exploitation of Uighur ethnic minorities as forced labour in China's Xinjiang region. He also raised concerns over the systematic oppression of Uighur people in China, highlighting that Uighur forced labour is playing a key role in Xinjiang's cotton production and over global supply chains.
Related Posts
"The use of forced labour within global production chains has emerged as a major humanitarian concern," Patrick added.
He further underlined that the estimated figure of slaves worldwide is between 38 million and 46 million. Patrick went on to urge the Coalition government to ensure that the bill is passed in the House of Representatives in the coming months in order to make it an official law in Australia.
What happens after the bill becomes a law?
If passed in the lower house, the Customs Amendment (Banning Goods Produced By Forced Labour) Bill 2021 would amend the Customs Act to suspend Australian businesses from importing goods produced or manufactured by complete or partial use of forced labour.
The law will also subject goods coming from any country found to have been manufactured/produced by forced labour penalties in accordance with the custom rules related to importation of prohibited items such as firearms, pornography and counterfeit products. Senator Patrick has stressed that global leading brands such as Apple and Amazon have been churning benefits from Uighur forced labour in China.
Earlier, human rights groups, unions and Uighur organisations also urged the Senate to pass the proposed bill to stop companies in Australia from importing goods made with forced labour in various regions such as Xinjiang. "The industrial scale at which Uyghurs are being held in internment and labour camps means immediate action on this issue is needed," Ramila Chanisheff, President of the Australian Uyghur Tangritagh Womens' Association said.