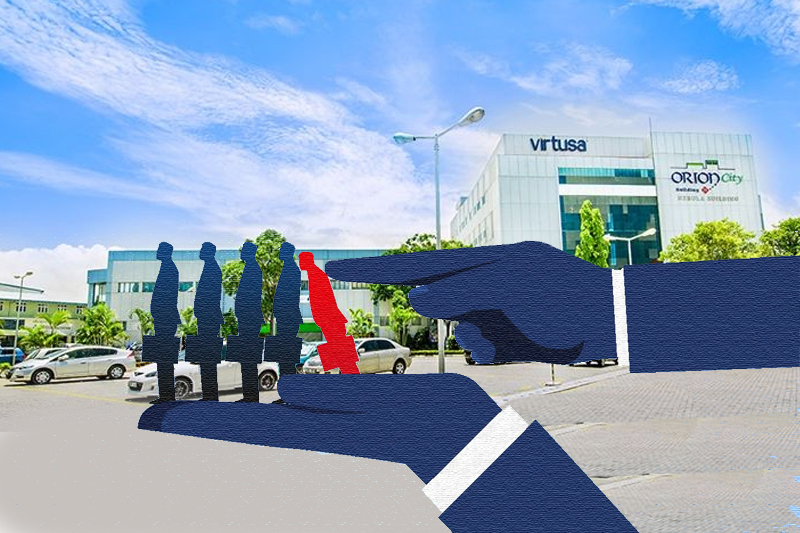 virtusa it employees in chennai allege they are being forced to resign, seek govt help
Last updated on January 13th, 2023 at 04:47 am
Virtusa, the IT company based out of Massachusetts in United States, which has office locations across India in states of Tamil Nadu, Karnataka, Telangana, Maharashtra and Haryana. According to media reports, the company is forcing employees in Chennai location to resign from December 11. Virtusa's move of forced layoffs appears to be a ripple effect of looming recession in the US and the UK. This has prompted the Union of IT & ITES Employees (UNITE) to seek immediate intervention by the government.
On Wednesday, UNITE tweeted, "Hundreds of employees are being forced to resign by @virtusacorp at Chennai office. Forcing employees to resign is illegal and unethical. Stop illegal retrenchment. @labourministry uphold the law of land. Employees of Virtusa, ignore the HRs hypocrite reasons, refuse to res…"
Keep Reading
An affected Virtusa Chennai employee said, "The HR told me that they will not provide me with an experience certificate if I refuse to quit and that they will blacklist me. When I revolted, they also said that they will withhold three months' salary." The employee further said that "employees from across all the firms in India were flown down to Chennai on November 28, and were asked to undertake an exam where they were asked to write a code on paper with a pen".
"It is absurd to ask us to write a code on paper. Now when we are resisting this forced resignation, they are citing that we didn't perform well in that exam," the employee said.
According to UNITE, these employees are told to resign forcefully based on being black marked in the National Skill Registry. A complaint of by new employees at Virtusa alleges that they are being "forced to resign within two years, post which they are slapped with a charge of Rs 2 lakh for forgoing an illegal bond has also surfaced".
Alagunambi Welkin, UNITE's General Secretary, has confirmed that at least 400 employees at Virtusa have been made to resign from across the country, with expected numbers to go up to 750. He said, "We are asking employees to refuse to resign if they receive a call from Human Resources. We have raised a formal complaint with the Tamil Nadu Labour Commissioner as well."