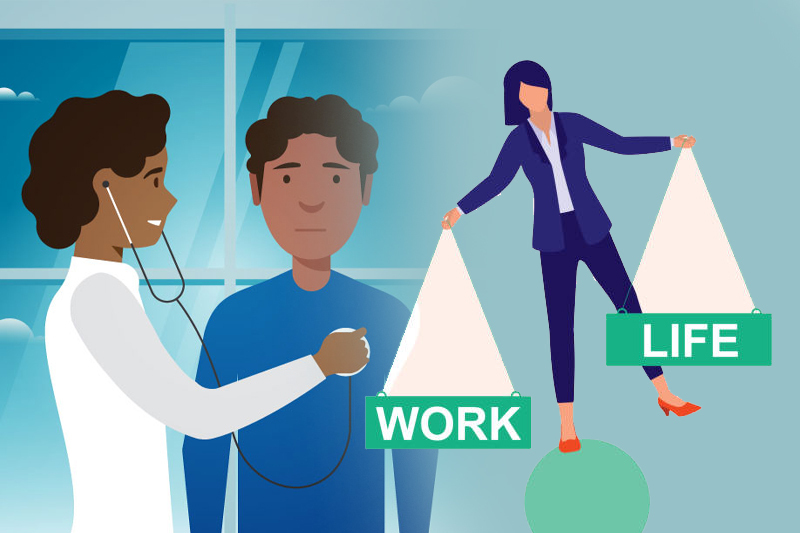 these are workers' biggest fears about 2023
In 2022, the Federal Reserve attempted to orchestrate a "soft landing." In other words, combat inflation without triggering a recession. Now, the future of the U.S. labor market in 2023 is uncertain.
Recessions have historically occurred very frequently. Since 1857, the United States has had a recession average every 3.5 years. And since the end of World War II, the United States has endured a recession every five years on average.
Yet, experts remain dubious over the timing of the next recession.
In a recent poll conducted by Harris Poll and Fast Company, more than 1,000 adults were asked about their greatest apprehensions for the upcoming year, and it was discovered that this uncertainty is causing significant stress among workers.
Here are what workers are most worried about in 2023:
1. Unexpected events in the next years
More than half of all respondents are experiencing at least some level of anxiety in regard to the new year in general. Those who are not currently employed are significantly more likely to have feelings of anxiety (67%), compared to those who are now employed (55%).
As we head into the year 2023, the majority of people are anxious about widespread problems. Concern about the future of the economy is shared by the majority of adults, almost 75 percent. In addition, 61% of people are nervous about events happening around the world, while 56% are anxious about events happening in their own country.
2. Keeping up with personal finances
These concerns about the economy are not exclusive to the labor market alone. In anticipation of the new year, more than half of people (56%) feel at least some level of anxiety regarding their own financial condition. When we look at people who are not already employed, this number jumps up to 76%.
The majority of workers are concerned about their ability to pay their bills, but they are less concerned about their ability to find work. Only 33% of individuals polled are anxious about their current employment situation, while the majority believe they have job security and/or could easily find another job if necessary. This number rises to 42% for those who are currently working part time and to 45% for those who are not currently employed at all.
This fascinating pattern reflects growing concerns that the economy may create enough employment overall but not enough high-paying jobs that are considered "good."
Keep Reading
3. Balancing work and life
Finding a healthy balance between work and personal life is one of the most pressing concerns for employees heading into the new year. 49% of people who work full time are concerned about their ability to maintain a healthy work-life balance, while 42% of people who work part time are also concerned about this issue.
A lack of a healthy balance between work and personal life is probably connected to other major difficulties. Approximately 42% of individuals polled feel nervous about their personal connections, while 39% feel uncomfortable about the environment in which they work.
It's interesting to note that those who work part-time are less concerned about concerns related to work-life balance. For instance, whereas 41% of full-time workers are concerned about the location and culture of their work environment, only 29% of those who work part time are concerned about these factors.
4. Health concerns
Anxiety over one's physical health affects the mental state of approximately 47% of employed people, regardless of their employment status. Concerns about one's mental health are, however, more prevalent among people who are employed full time. Comparatively, just 36% of part-time workers report having at least some anxiety with regard to their mental health, in comparison to around half of full-time workers.
Additionally, after living through the pandemic for nearly three years, 37% of individuals are worried about COVID-related issues like infection rates.