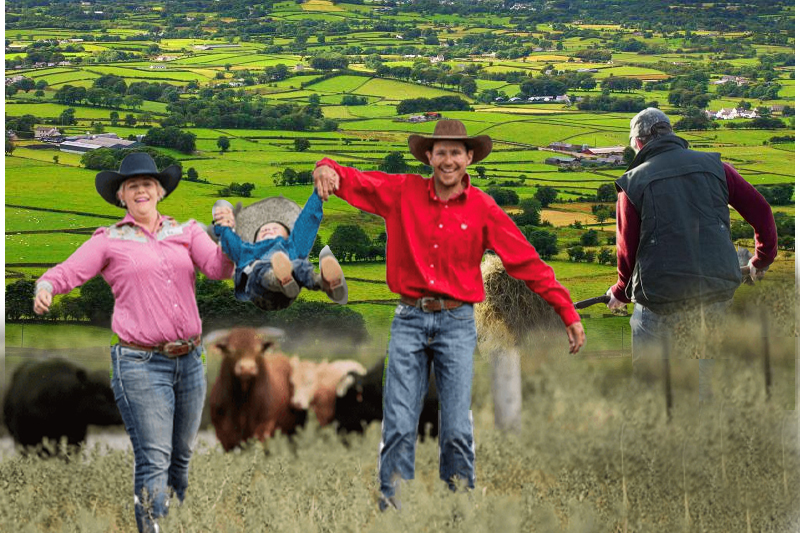 60% of farmers say they have a poor work life balance
60% of farmers believe they have a terrible work-life balance due to the number of hours they are forced to work on their farms, and one-third would not suggest farming as a way of life to friends or family.
FRS Agricultural Relief anticipates farm labor difficulties in 2023 as a result of restricted work permits, a trend toward full employment, and increased expenses.
Two out of three Irish farmers find it difficult to obtain enough labor for their farms, according to a new FRS poll.
In the meanwhile, three out of four farmers concur that it is difficult to recruit skilled labor for their farms.
97% of Irish farmers agreed that leaving their farm in safe hands while they were away was a top priority, while 91% highlighted access to peak season (spring/summer) labour help, 90% desired access to competent verified labor, and 83% wanted better knowledge in on-farm sustainability.
Additionally, one-half of farmers claimed they would be ready to pay extra premiums or hourly rates to acquire quality, consistent labor.
Hoof care (70 percent of Irish farms), mechanical work (69 percent), milking (68 percent), cow pregnancy screening (65 percent), artificial insemination (53 percent), and freeze branding (53 percent) have been the most frequent uses of external farm labor over the last year.
Eight out of ten farms requiring labor assistance to minimize emissions require help for grassland management, the same number for energy efficiency improvements, 56% for planting hedgerows/trees, and 55% for soil optimization.
Keep Reading
The study also revealed that four out of five Irish farmers believe the "green agenda" would have a detrimental impact on the viability of their farms, and that six out of ten believe that farmers will require additional external labor on farms to handle the new emission reductions.
55% of farmers anticipate they will need knowledge help to minimize emissions on their farms.
Colin Donnery, group chief executive of FRS Network, commented on the data, stating, "As this poll demonstrates, an overwhelming majority of Irish farmers have had difficulty getting sufficient labor for their farms this year. Two-thirds of farmers in Ireland have faced this issue.
"Another three out of four said they cannot find workers with all the necessary abilities.
"This is the first time such a detailed assessment of agricultural labor has been conducted, and the results are startling.
"Anyone concerned with the productivity of Irish agriculture and the well-being of the Irish agricultural community should be alarmed by the fact that so many farmers are experiencing such a difficult year this year."
Mr. Donnery stated, "Unfortunately, it is doubtful that this scenario will improve in the near future."
"FRS Agricultural Relief anticipates a more difficult year for farm labor in 2023," he stated.
Mr. Donnery stated that the government must take "concerned action" to increase the supply of farm labor and to ensure that there is sufficient labor available for all farms in Ireland that require it, noting that the need for additional support on farms is likely to increase in light of the newly implemented emission requirements.