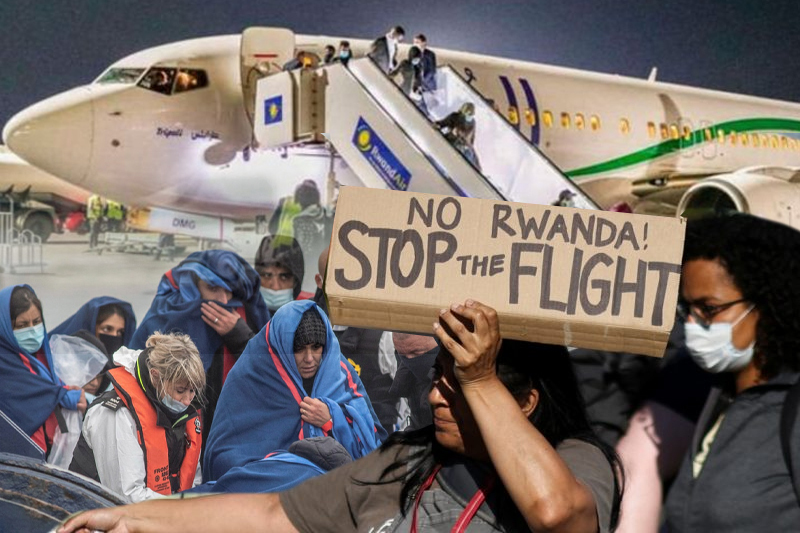 uk set for ruling on plan to deport migrants to rwanda
Judges at High Court of United Kingdom are set to rule on Monday on if the British government's controversial plan to send migrants and asylum seekers to Rwanda is legal. Many asylum seekers, human rights and migrant aid groups, and a union of border officials are attempting to stop the UK's Conservative government which is proceeding with plans of a deportation agreement with Rwanda. Under the agreement, the aim is to stop any further migrants from crossing the English Channel in dingy vessels.
Through the Channel crossings, more than 44,000 people have managed to arrive in Britain this year, with many unable to survive. Under the deal, the U.K. plans to send some migrants who arrive in the U.K. as stowaways or in boats to the East African country, where their asylum claims would be processed, according to The Associated Press. Applicants who are granted asylum would be staying in Rwanda instead of returning to the U.K.
Keep Reading
Britain has, under the agreement that was finalized in April, paid Rwanda 120 million pounds ($146 million), but no one else has been sent to the country as of now. The first deportation flight was forced to be cancelled by the UK at the last minute in June after the ruling by European Court of Human Rights called it "a real risk of irreversible harm."
Home Secretary Suella Braverman, who called the Channel crossings an "invasion of our southern coast", said it would be "unforgivable if the government did not stop the journeys". She said, "The Brexit vote was in part about migration, control over our borders and repatriating sovereignty on the question of who comes into our country. This is an egregious example of how we haven't taken back control."
The deal has been called illegal and inhumane by the human rights groups saying it is beyond humanity to send people thousands of miles away to a foreign land where they don't even want to live. Rwanda's poor human rights record have been highlighted by the groups stressing it would be catastrophic to send the people there.