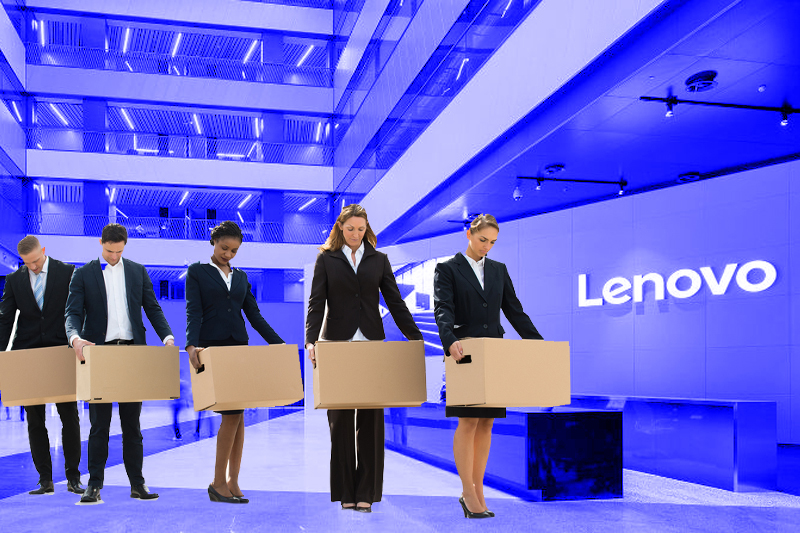 lenovo confirms layoffs
Last updated on January 13th, 2023 at 04:44 am
One of the largest technology sector employers in North Carolina's Research Triangle, Lenovo has confirmed on Monday that the layoffs are going to affect its local US workforce. According to employees, the job cuts had begun late last week. The news was confirmed by the personal computer manufacturing company but it did not disclose the exact number of employees who would be cut loose by the company.
The Hong Kong based computer manufacturing company Lenovo has since 2006 had its North American headquarters in Morrisville. As of October, there were roughly 5,100 people employed in the United States, with the largest employee base being North Carolina.
Keep Reading
"Like all business, we regularly review our cost structure to align with external market dynamics and we are currently rebalancing some resources towards our growth engines to further drive the transformation of Lenovo's business," said Lisa Marie Ferrell, a spokesperson for Lenovo North America. One of the workers said that they were "blindsided right before Christmas".
"Lenovo has made a small number of layoffs in the North America team this week, so the 10% figure you have heard is inaccurate," a spokesperson said. "As I'm sure you appreciate this is an ongoing process so I can't confirm anything on numbers, out of respect for any individuals impacted," the spokesperson said. Layoffs in Lenovo began Thursday and can impact around 10 per cent of the company's workforce globally, which accounts to more than 60,000, according to the sources.
Lenovo's Triangle operations are not the first time being hit by the layoffs in recent years. In 2019, the company had cut off 500 job posts overall. In 2017 also it cut loose about 300 employees in Research Triangle Park. However, Lenovo has not filed a WARN Notice with the North Carolina state, which is a required step in case a major company has plans to lay off at least 500 employees.