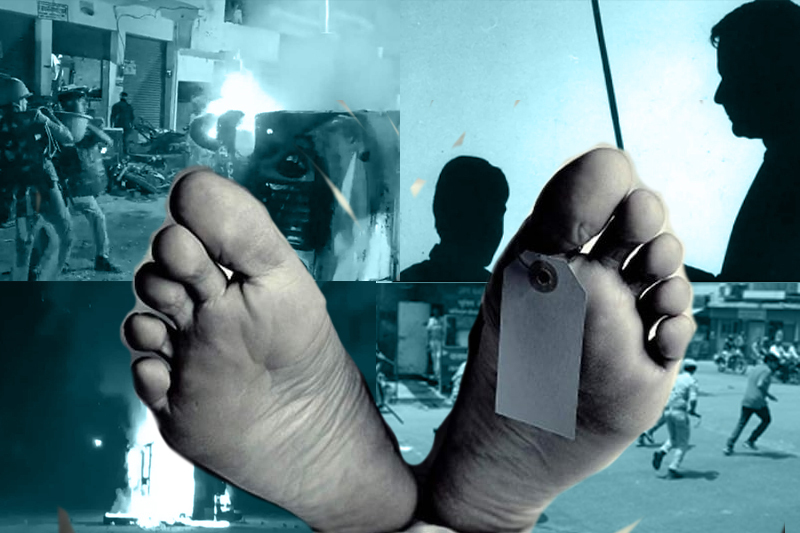 violent protests erupt over death of dalit boy in up
India – Violent protests erupted on Tuesday over the death of a 15-year-old Dalit boy in the Auraiya district of Uttar Pradesh (UP), who was allegedly beaten by a teacher from his school over a spelling mistake.
According to the complaint filed by the boy's father, the 15-year-Dalit boy, identified as Nikhit Dohre, was allegedly beaten by his teacher on September 7 over a spelling mistake. The boy died while going to a government hospital in a neighbouring district. His body was returned to his family on Monday evening after a postmortem. Subsequently, the protests turned violent, and the police started searching for the teacher, identified as Ashwini Singh. The police filed a First Information Report (FIR) on this matter.
According to the boy's father, the teacher, belonging to an upper caste community, gave Rs 10,000 for Nikhit's treatment and then Rs 30,000 more, however, he eventually stopped responding to phone calls. The boy's father further said that when he confronted the teacher, he was abused because he was from a lower caste.
Keep Reading
Reportedly, the Dalit boy's family refused to cremate his body, demanding the teacher's arrest. However, the teacher is on the run. Two police vehicles were set on fire during protests. According to the police, when the boy's body was sent to the family, protesters laid it on the road outside his school and raised slogans. Protesters also allegedly pelted stones at a police team. When officials assured the parents of swift action against the teacher, the boy's family agreed to take Nikhit's body to their village for cremation. Police said that the protest was organised by the Bhim Army.
The teacher has been booked under IPC (Indian Penal Code) Sections 308 (attempt to commit culpable homicide), 323 (voluntarily causing hurt) and 504 (intentional insult with intent to provoke breach of the peace), and the Scheduled Castes and Scheduled Tribes (Prevention of Atrocities) Act.