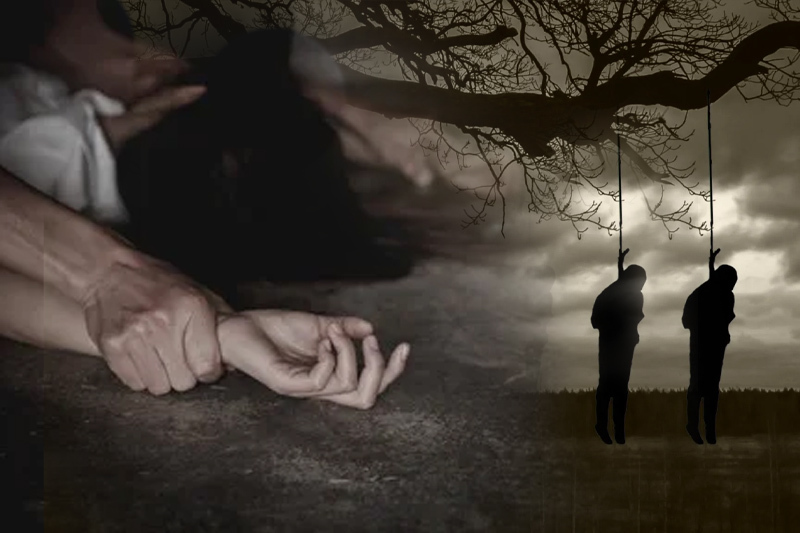 accused befriended, raped, and murdered lakhimpur dalit sister (1)
India – The shocking incident in Uttar Pradesh (UP) has left the country shocked. The two Dalit sisters who were found hanging from a tree in a sugar cane field in the Lakhimpur Kheri district in UP were raped and murdered.
The Uttar Pradesh Police said on Thursday, 15 September, that the post-mortem confirmed that the two minor girls had been raped and died due to asphyxia.
The minor girls were found dead in the Nighasan area of the Lakhimpur Kheri district on Wednesday. The family revealed that three motorcycle-borne, unidentified youths, along with her neighbour Chotu, abducted her two daughters. The victim's mother said that the men forcefully took the girls on a motorcycle towards the fields outside the village. Later on, the family found the girls' bodies hanging from a tree.
Keep Reading
Six accused have been taken into custody and are being interrogated by the police officers. An FIR (First Information Report) has been registered against four of the accused under the Indian Penal Code (IPC) sections on murder and rape.
According to police officers, a man named Chotu, who lived near the girls' house, introduced them to three of his friends– Junaid, Suhail, and Hafizul. He said that his friends wanted to be friends with them. On the pretext of friendship, the sisters were lured into the fields. Subsequently, Sohail and Junaid raped them.
When the girls insisted on getting married, Junaid, Suhail, and Hafizul allegedly killed them. Subsequently, they called two other acquaintances, Karimuddin and Arif, to eliminate the evidence of their crime. They wanted to make it appear as if the girls had hanged themselves.
The police seized a country made pistol and ammunition from Junaid. The motorcycle used by the group in the crime was also recovered.
Many political leaders have started demanding justice for girls. Village residents also held a demonstration, demanding justice for Dalit sisters.