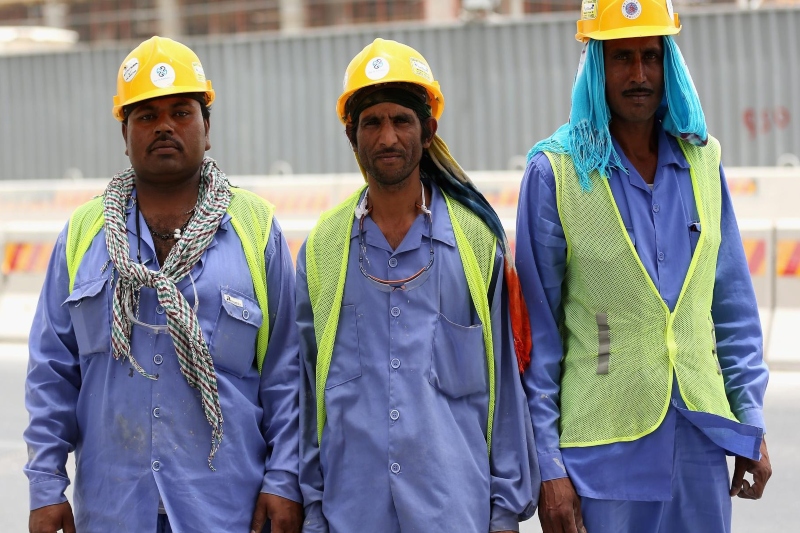 time for qatar and fifa to meet their commitments for worker rights

Qatar – Human Rights Watch, the global rights watchdog, has urged journalists to impose due pressure on FIFA and Qatari authorities to address human rights issues and worker rights abuses in Qatar during the 72nd FIFA Congress in Doha on March 31, 2022. Couple of days to the FIFA Congress in Doha, Human Rights Watch is releasing list of 10 questions that must be asked to authorities by the journalists. The watchdog is also releasing information about various rights issues in Qatar that have been extensively researched by the organization.
"With the World Cup months away, the excitement for the tournament is palpable, with the Final Draw serving as an important marker," said Michael Page, deputy Middle East director at Human Rights Watch. "It is critically important to ensure that migrant workers who made the tournament possible and were harmed in the process are not forgotten."
Journalists have exposed multiple instances since 2010, when FIFA had selected Qatar to host the 2022 World Cup, where widespread abuses were suffered by workers such as wage theft, high stress, high recruitment fees and unexplained deaths.
Related Posts
Many questions by Human Rights Watch shed light on widespread and persistent abuses and rights violations against women, migrant workers and people belonging to the LGBT community. "The Qatari authorities have claimed to take action to address these issues, but in reality the much-touted reforms have failed to meaningfully address the problems," Human Rights Watch said.
"With only nine months to go until the 2022 FIFA World Cup, migrant workers who are making the games possible under difficult and sometimes dangerous conditions face repeated delayed and unpaid wages," said Michael Page. "While Qatari authorities invest in major public relations efforts to draw attention to labour reforms, they rarely put their money where their mouths are when it comes to migrant workers' rights."