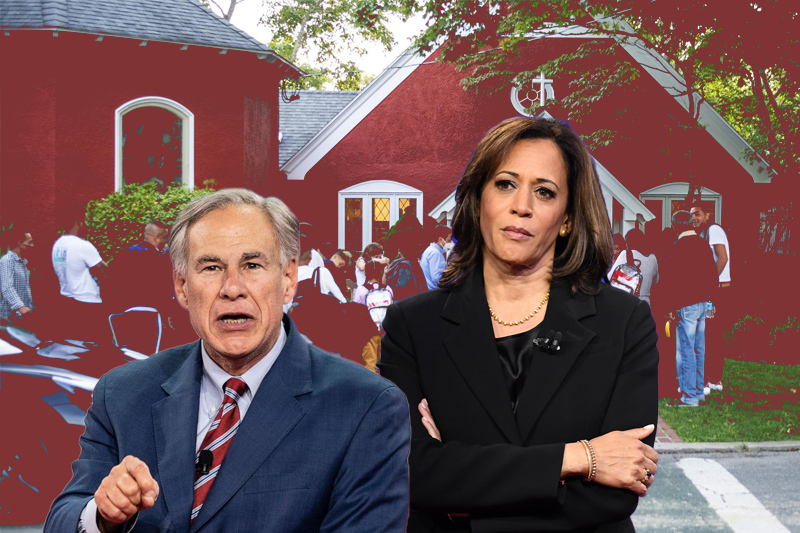 texas sent two buses with migrants to the house of us vice president
US – Greg Abbott, the Republican governor of Texas, said Thursday that 100 migrants from Colombia, Cuba, Guyana, Nicaragua, Panama and Venezuela have landed near the Harris residence.
Two busloads of migrants and asylum seekers pulled up outside the home of US Vice President Kamala Harris in Washington, D.C., in what critics denounced as an attempt by Republicans to use migrants as "political pawns" ahead of the midterm elections.
"Texas will continue sending migrants to sanctuary cities like Washington, DC until President Biden and Border Czar Harris step up and do their jobs to secure the border," Abbott said.
Harris was appointed last year by Biden, a Democrat, to spearhead his administration's efforts to curb migration along the US's southern border with Mexico, which has seen a surge in asylum seeker arrivals in recent months.
Relief workers who arrived on the scene said it was yet another humiliation that these people, trying to escape violence and poverty in Latin America, were forced to suffer on a journey that is already inhuman at times.
Keep Reading
Since April, Abbott has been taking migrants from Texas to Washington, D.C., New York and Chicago — cities with Democratic mayors — as part of a political strategy to denounce the Biden administration's immigration policies, which Abbott claims encourages arrivals in his state.
Republican governors say the effort is to draw attention to the record number of migrants trying to enter the US across its southern borders and share the burden of accommodating asylum seekers.
Texas is often the first destination for migrants crossing the border from Mexico, and Abbott said sending people to other parts of the country would bring relief to Texas' border communities.
Florida Gov. Ron DeSantis, a Republican, also recently joined the effort. On Wednesday, he flew two immigrant planes to Martha's Vineyard, an affluent summer vacation spot in the US state of Massachusetts.