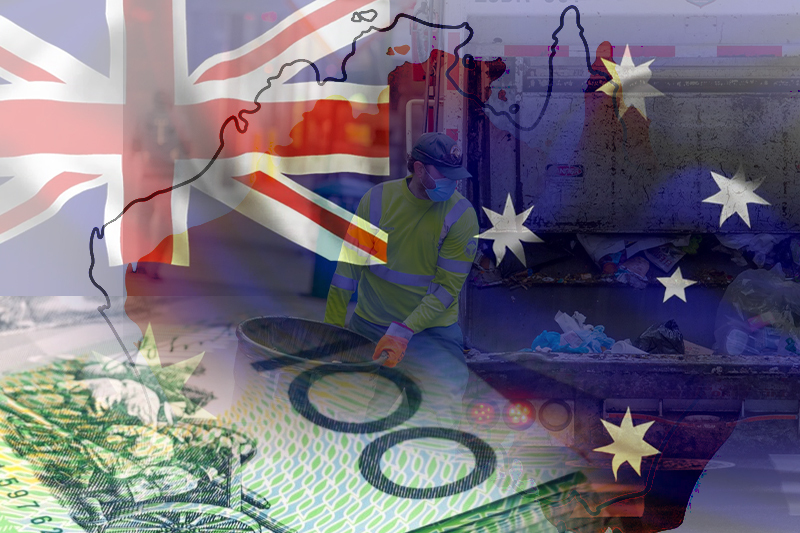 shortage of sanitation workers in australia leads to sky high salaries
Last updated on July 21st, 2022 at 05:24 am

Australia – The demand for sanitation workers in Australia is almost at an all-time high in 2022. The salary of sanitation workers has also increased rapidly in the country. Many cleaning services companies have also increased the salary of their workers by an hour, and surprisingly some of their salary packages are touching a staggering 1,80,615 Australian Dollars.
Many workers are getting an average salary of 14,445 Australian Dollars per month. Despite the great salary, there is a shortage of cleaners in the country. It is not easy to find cleaners in Australia. Many companies are even ready to increase the salary of sanitation workers.
According to a Daily Telegraph report, Joe Wes, the managing director of Sydney-based cleaning company Absolute Domestics, said that the salary of sanitation workers has to be increased because there is a shortage of workers. Now the salary of the cleaning department has been increased to $45/hour.
Related Posts
Shortage of sanitation workers
Reportedly, the shortage of sanitation workers has been there in Australia since 2021. The salary has been increased rapidly due to a shortage of cleaners in the country. Some companies are even ready to pay 1,48,079 Australian Dollars per annum to workers for just cleaning windows and gutters. Earlier, the average salary for a sanitation worker was $35.55 per hour in Australia.
A company in Australia is offering £4,400 for workers with no experience. Many companies have been forced to raise the salaries of sanitation workers after struggling to find new cleaners to take up the job. Reportedly, starting salaries of the workers are now around $93,000, which equates to just under £52,500. Despite the rise in salaries, some managers are still struggling to find staff for some areas.
Many managers called on the Australian government to allow international students to work more hours to fill this gap.